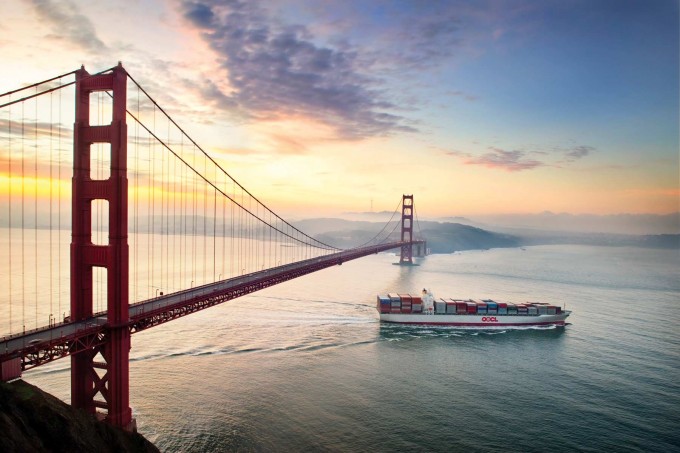 Orient Overseas International (OOIL) suffered a loss of $73m in its OOCL container business in the first six months of the year, following a profit of $24.5m in the same period of 2017.
H1 turnover was $3.1bn, versus $2.8bn the year before, earned from liftings which had increased by 6% to 3.3m teu. But increased costs hit the bottom line.
OOCL was particularly aggressive on the transpacific and Asia-Europe tradelanes, recording growth of 11.3% and 16.7% respectively. However, average revenue per teu was up just 3.5% and OOIL admitted that increased costs for OOCL had "hurt profitability".
It said: "The higher price of oil has increased fuel costs and equipment reposition costs have been amplified by the increasing imbalance between the strong headhaul growth and stable to weakening backhaul growth."
The average price per tonne paid by OOCL for bunkers in H1 was $383, compared with $306 the year before. As a result, the carrier's fuel bill for the first six months jumped 26%.
And the average price of IFO 380 heavy fuel oil in the third quarter is likely to be in the region of $430 per tonne.
Despite the losses, the new management team at OOIL – majority-owned by China's Cosco Shipping since 13 July – has pledged to keep the OOCL container arm separate from its larger parent.
In a letter to OOCL customers designed to reassure them of the continuity of the brand, Cosco said: "Cosco Shipping Lines and OOCL will continue to operate independently as two brands. Your original contact with either liner company, as well as booking and customer service channels, will remain unchanged."
For now anyway, the only cost-saving synergy being suggested by Cosco is in back office functions, but unlike liner takeovers in the past, IT systems will be kept separate.
And there is also some good news for the current network of OOCL liner agencies around the world, which must have assumed they would shortly be given notice, as Cosco told them: "OOCL will not consider replacing shipping agencies for the time being."
But added: "If there is any change in the future, we will inform the relevant parties immediately."
Meanwhile, The Loadstar understands that OOCL staff have been told that their jobs are safe, although some key sales executives were tempted elsewhere following months of uncertainty after the deal was announced in June last year.
With the acquisition of OOCL completed, the Cosco group has usurped CMA CGM to become the third-ranked ocean carrier, with some 2.78m teu of capacity and a market share of 12.4%, compared with the French carrier's 2.64m teu and 11.8%.
But Cosco is not resting there: it has "ambitious growth targets" for both carriers, which will be unwelcome news for its privately run peers.
In remarks to the OOIL interims, new chairman Captain Xu Lirong gave a bullish outlook on the growth for both Cosco and OOCL and said the latter would become "more competitive and effective" and "exert greater influence in the market".