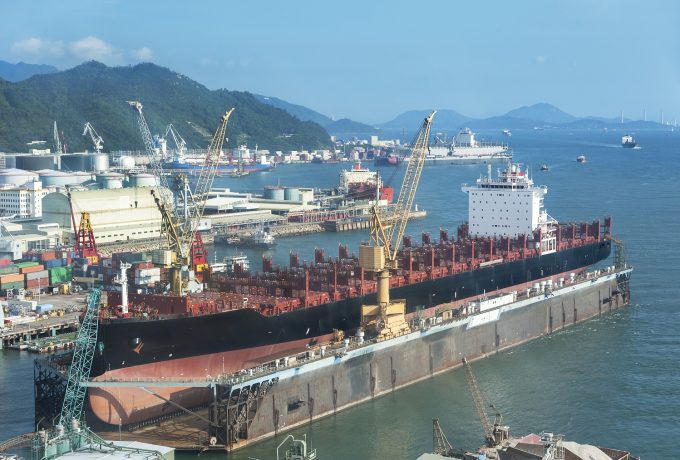 An increasing tendency for containership operators to defer dry-docking operations to keep their vessels trading could be building unseen congestion pinch-points for the industry.
Leading hull paint supplier Nippon Paint Marine said a number of vessels due to be dry-docked this month and last had remained trading as liners sought to clear cargo backlogs and capitalise on sky-high freight rates.
Most classification societies stipulate that ocean-going ships need to be dry-docked every five years for a survey and to have their hulls repainted.
John Drew, director of Nippon Paint Marine in Europe, said: "Although the shipowners' classification society has the final say in accepting any plans to postpone a five-year dry-docking, we are beginning to see deferments of several months."
And he warned that if this continued it was likely that global shipyard capacity would be hit by constraints later in the year.
"If further dry-dockings are postponed, there could be repair yard capacity issues when the market readjusts," said Mr Drew. "Any major changes to the sector's current dry-docking schedules are likely to have commercial repercussions later, possibly for both yard and owner," he added, warning that delaying dry-docking could turn out to be more expensive for owners in the longer term.
"Hull coatings have a very precise service period, calculated at the time of application and based on many variables." he said.
"As a coatings manufacturer, we advise that ship operators follow the application and performance guidelines for coatings designed with a 60-month operating window.
"In the worst case, the hull may need to be blasted. This can add to the vessel's in-dock time and will be more costly," he added.