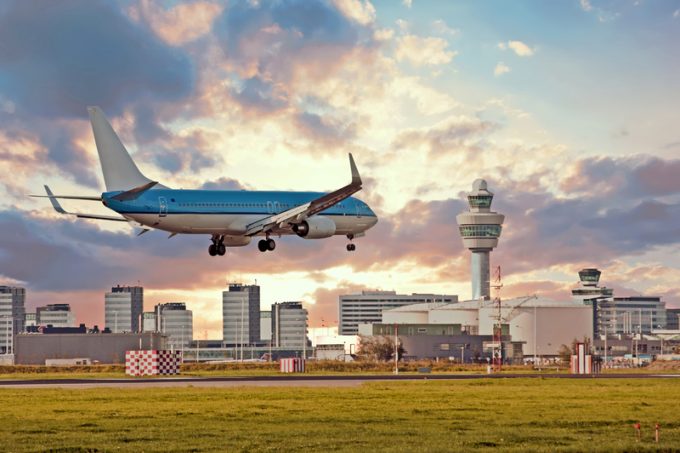 While Schiphol itself and the freighter operators wait for capacity at the airport to rise in 2020, decisions on yet further growth have slowed down.
Calculations on noise at the airport have been questioned by the secretary of state for aviation, who claims they do not comply with EU rules, according to Dutch media.
While the original calculations complied with the Dutch Aviation Act, the EU has issued new standards which are said to determine aircraft noise more accurately.
The airport had been limited on its flight movements to 2020, but the next decision on capacity will also take into account noise and environmental pollution.
While Schiphol's calculations allow for more growth, secretary Sharon Dijksma wrote to the Environmental Council noting "major differences in outcomes" between Dutch measures and those of the EU.
And Kees van Ojik, an Environmental Council representative, said that while noise at the airport was worse than had been thought, the calculations still allowed for growth.
"That cannot be correct," he added.
And Schiphol's cargo credentials suffered a further blow this week when a vote on the use of 'local rules', proposed by Air Cargo Netherlands (ACN) and partners to promote freighter flights, was rejected by low-cost and leisure carriers by 113 votes to 25. KLM abstained.
ACN, alongside trade union FNV, Evofenedex and TLN, called the rejection "a death strike for the freight sector and the position of Schiphol as an international mainport".
They plan to keep fighting at a government level.
They said: "By rejecting such a local rule, the low-cost/leisure companies proved that in times of airport scarcity, self-interest [wins out] over national importance. "You cannot leave such decisions to the sector. Politics and the secretary of state must take the direction and decision making.
"To combat the structural loss of freight flights at Schiphol in the coming years, we now have to set the local rule for freight flights. This is of national importance and justifies immediate intervention by the secretary of state."
From November 1, some 30 weekly freighter flights will be cut at Schiphol – 20% of existing movements.
Singapore Airlines has announced plans to switch four cargo flights a week to Brussels, while AirBridgeCargo, thought to be the most affected, is moving operations to Liege. Emirates SkyCargo is spreading its European operations between several airports.
Observers say it will be hard for Schiphol to win the traffic back after new capacity comes onstream in 2020 – depending on noise rules. ACN looks set to continue the fight, however.
"Freight flights are essential for our export opportunities, and for the Dutch business climate for foreign companies and the associated employment," it said.
"The unloading of freight flights at Schiphol is in violation of the government's Mainport Policy, which states that passengers and freight together make the main port of Schiphol.
"The Netherlands as a logistical turntable will incur irreparable damage if the freight flights at Schiphol are declared fugitive instead of protected."