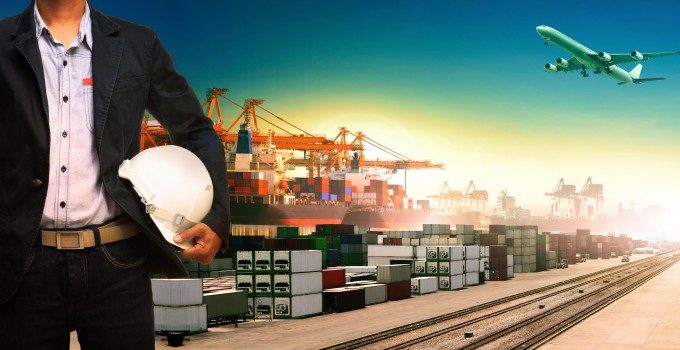 Overweight containers could be a problem for years, according to a senior UK-based carrier executive, despite some shipper claims to the contrary.
Despite September's vote in the International Maritime Organization [IMO] to amend its Safety of Life at Sea Convention [Solas] – which will require the production of a verified weight certificate before a container can be loaded on board a ship – some shipper representatives remain rooted in their opposition to the new regulation.
Speaking at last week's Intermodal Europe event in Hamburg, Marco Wiesehahn, policy advisor for the European Shippers' Council, was adamant: the mandatory weighing of containers prior to shipment was not only unnecessary, but could cost shippers worldwide an estimated $5 billion a year in extra costs.
The ESC claims there is no factual evidence that a serious problem of shippers misdeclaring container weights exists; furthermore, that the new regulation only covers one aspect of the problems in working with containers and would do little to improve safety standards.
It is a view supported by the Asian Shippers' Council. But the Global Shippers' Forum, World Shipping Council, BIFA and the International Transport Workers Federation are among organisations that have voiced general support for the Solas amendments.
And, according to one UK-based shipping executive who contacted The Loadstar, the problem is getting worse, while truck efficiency is improving, which disguises the extent of problem, he said. The giveaway signs of a vehicle down on its axels or having problems pulling the load are being compensated by the improved performance and technology of modern high-powered trucks.
The executive claimed the problem of overweight containers was endemic in the container industry, and while he identified boxes destined for West Africa as being especially troublesome at the moment, he also viewed the problem as being "widespread" across other trades.
He has compiled a thick file of case histories – one recent example was of a container declared as household effects, booked for Tema, with a gross weight of 12 tonnes. It actually contained 30 tonnes of soft drinks.
Additionally, he said that if truck drivers showed concern at loading bays, they were often "physically threatened and told to stay in their cabs".
Nonetheless, the legislation is still a long way from being adopted. The next IMO Maritime Safety Committee meeting in May 2014 is the earliest that the agreed amendment can be approved, and then only formerly adopted 12 months after that, in May 2015.
Moreover, in practice this process could be extended by a two-year "waiting period", to ensure the industry has sufficient time to adjust to the new rules.
It follows that, for another four years, the executive argued, containers in the global supply chain that have misdeclared weights could be intermodal accidents waiting to happen: he described them as ticking time bombs on roads, railways, inland waterways, in ports and onboard ships.
The IMO ruling, when it comes, will be a marker in the sand, but in the interim, the education of all stakeholders needed to be radically improved, said Mr Wiesehan, who acknowledged shippers' legal responsibilities to declare accurate weights.