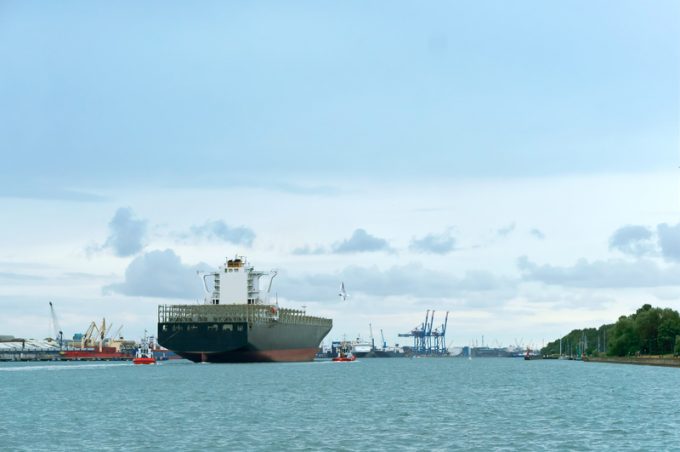 The coronavirus outbreak in China continues to severely disrupt supply chains, the few export sailings this week not cancelled by carriers departed barely 10% full.
With reported deaths now in excess of 1,300 and confirmed cases at over 63,000, some provinces and cities in China have extended movement restrictions until 1 March.
"The network has almost ground to a halt," one carrier source told The Loadstar this week.
"We sailed a 23,000 teu ship this week from China to North Europe with less than 2,000 teu – we can't carry on much longer like this.
"It's no good discounting rates if the cargo is not there, so we might have to ask for a premium for customers that do manage to get their containers on the quayside," he warned.
A UK forwarder told The Loadstar this week one carrier told them that it might anchor its biggest ships and deploy smaller vessels on a very limited service until demand picked up.
"Rates have become somewhat irrelevant, for now," said the forwarder, "they did start to discount a bit at the start of the crisis, but that has stopped and, in fact, for any containers we manage to get to the port, we are struggling to get confirmation of when they will get shipped," he added.
"What we are concentrating on now is to nail down contracts for when this all blows over, as there could be a massive spike in rates as pent up demand works its way through," he said.
The Shanghai Containerized Freight Index (SCFI) was again unable to publish today, although the neighbouring Ningbo Containerized Freight Index (NCFI) did manage to announce a cumulative 8% decline on the week, noting that "demand was still in the doldrums".
Meanwhile, today's Freightos Baltic Index (FBX) from China to North Europe shows a modest 4% decline to $1,758 per 40ft and a minimal 1% fall for Mediterranean ports to $2,333 per 40ft.
On the North Europe corridor, spot rates have dropped by around 15% since the Chinese new year, arguably less than might be expected in a 'normal' post-CNY year.
From China to the US the FBX component for the US west coast is down 1% to $1,486 per 40ft, and by the same percentage for the east coast, to $2,830 per 40ft.
Freightos said its data suggested that for US importers the coronavirus outbreak had "intensified a trend, started by the trade war, of importers increasingly looking for regional suppliers other than China". It said searches for other countries had increased by more than 17% so far this month.
It added that although rates might start to fall on the transpacific, if the shutdown dragged on, it expected that when production picked up in force demand would "push rates up" on the trade, and noted that some experts were also predicting a spike in backhaul rates.
Looking further ahead, George Griffiths, editor, global container freight market, at S&P Global Platts, told The Loadstar today that the expected post-virus demand rush could see a return of peak season surcharges to compensate carriers for the lull.