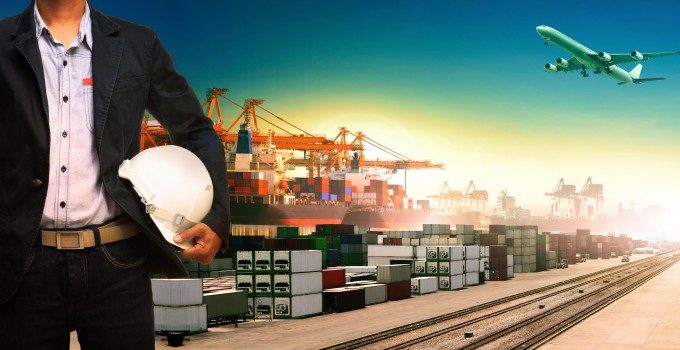 Container freight rates on eight major tradelanes fell by 1.9% this week to $1,292 per 40ft, and have now shed $299 in the past two months.
Between the Asia-North Europe hubs of Shanghai and Rotterdam, Drewry's World Container Index (WCI) recorded slippage of 5% to $1,325 per 40ft.
Notwithstanding the erosion in the WCI composite index, at the end of August the Asia-North Europe component was at $1,702, meaning rates on the route have slumped by nearly $400 in the past five weeks.
With the Chinese holiday shutdown this week, there was no Shanghai Containerised Freight Index (SCFI) published today, but carriers will eagerly await the SCFI reading next Friday as part of their ongoing network capacity review for the tradelane.
This week saw Ocean Alliance members announce a further blanked sailing this month from Asia: the 14,500 teu Cosco Shipping Himalayas, scheduled to sail from Ningbo on the 14th.
OOCL told customers it was "in response to the expected low demand after the China National Day holiday".
On the transpacific tradelane, rates recorded by the WCI ticked down for both the US west and east coasts.
From Shanghai to Los Angeles, the WCI was down 2% to $1,439 per 40ft and year-on-year is 16% lower. For east coast ports, the WCI Shanghai to New York component edged down 1% on the week to $1,960 per 40ft and is now a worrying 18% adrift of the rate of a year ago.
"We expect the rates on routes originating from Asia to decline again next week, following a week-long holiday in China," said Drewry.
Regardless of the pre-Golden Week holiday demand problems, attributed to the shuttering of factories by the Chinese government environmental authorities, carriers from Asia are becoming increasingly concerned about cargo prospects in the slack season.
Moreover, they would prefer not to be on the back foot when going into annual contract negotiations for Asia-Europe in the coming weeks and for the transpacific trade in the first quarter of next year.
The early fizzling out of the peak season for Europe has taken carriers by surprise, given the optimistic forecasts of a few months ago and several are now admitting that at least for Europe the peak season did not happen.
Nevertheless, for the US at least, load factors have continued to impress.
In a blog this week, Patrik Berglund, chief executive of ocean freight rate benchmarking and data analyst, Xeneta, suggested that carriers could be in for "a split peak season" this year given the differences between US and EU economic growth and particularly the stubbornly high, circa 9%, unemployment levels in the Eurozone.
"As the carriers and major retailers negotiate rates, the major carriers are far more confident about US holiday retail sales than those of the EU," said Mr Berglund.