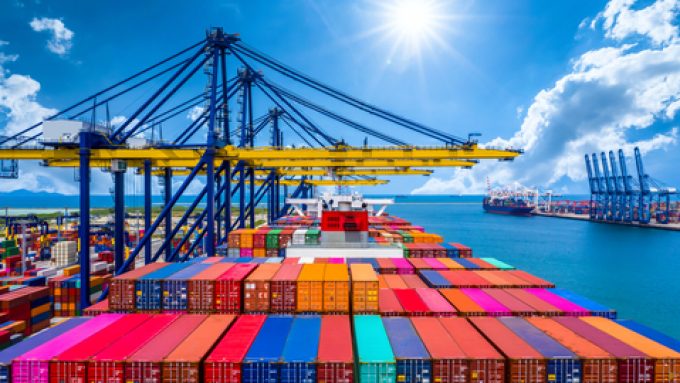 Shipping lines have realised the benefits of consolidation during the coronavirus crisis, with the sector seeing a "new competitive landscape".
According to Lars Jensen, CEO of SeaIntelligence Consulting, carriers' ability to control capacity is better than ever, since there are now only "seven or eight" global carriers and just three alliances on the deepsea trades.
"In the three months impacted by the virus, demand has dropped, in some cases 20%-30%, and the oil price has dropped 60%-70%, yet freight rates are unchanged," Mr Jensen said during a webinar by freight marketplace Cogoport.
"This is a very clear example of what you can do when you have a much more consolidated industry," he added.
Furthermore, he said, there was a "new competitive landscape" in which the perennial era of "all savings and more" being passed on to shippers was over.
Mr Jensen believes the impact of the pandemic on container shipping is at its peak, from an export perspective, with blank sailings removing 25% capacity on the transpacific, 30% from Asia-Europe and 59% – within a single week – on "top scorer" Asia-east coast South America.
The future for freight rates, therefore, looks much more stable than during previous cycles, he said.
"If you look back over the last 10 years, a key problem has been a complete lack of freight rate stability, which isn't good for anybody," he explained, noting the industry had "destroyed value" to the tune of $100bn over the past two decades.
"It is unsustainable to have a vital industry that is perennially loss-making, At some point that has to stop, and it appears we are reaching that time now.
"Does that mean I think the carriers will completely control pricing for ever? No, that would be complete folly. They have demonstrated they have the capacity and the willingness to act rationally, but there could be hiccups, and you will see differences on individual tradelanes.
"But, by and large, we are entering an era where the rate environment is going to be more stable, meaning rates will probably be higher."
Meanwhile, one pressing challenge for the shipping lines remains the repositioning of empty containers.
"It's potentially a very large problem," claimed Mr Jensen. "Carriers spend about $10bn a year on repositioning equipment, and do it fairly efficiently because they have good knowledge of trade imbalances. Enter the pandemic and nobody has the slightest clue, because all the normal flow patterns are severely disrupted.
"Predicting where your empty equipment will need to be in four weeks from now, versus eight to 12 weeks on – that is pure guesswork.
"This is going to be highly problematic when we get to the economic rebound, because there will be places around the world usually with plenty of equipment that have none, and vice-versa," he predicted.