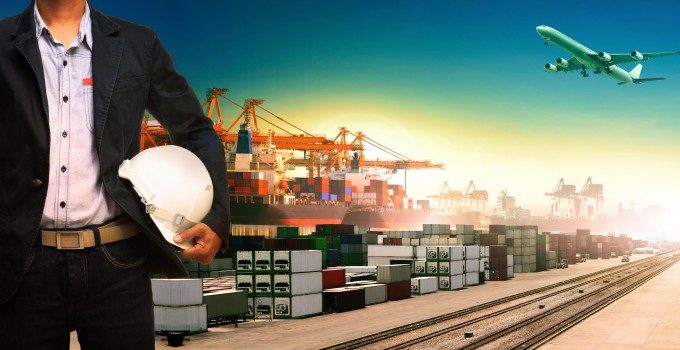 Feeling confident? Apparently not, if you're in the air freight business, according to the latest Stifel Nicolaus logistics confidence index. Today's figures show that industry confidence fell in January by 0.2 points to a meagre 39.7 – the third lowest score since March last year, and significantly below the 50.0 mark, which shows weaker volumes relative to the expected situation at this time of year.
However, longer term, the six-month outlook rose 0.4 points to 52.0 – admittedly, the second weakest after December's low, but over the critical 50.0 mark.
The index, of shippers and forwarders, also reveals the status of various trade lanes – and the decline in happy thoughts was seen on all four of the measured lanes.
Europe to Asia and US to Europe saw the lowest scores, with confidence falling 1.8 and 1.3 index points respectively for the current market, while Asia to Europe and Europe to US showed more modest declines. The only route to register a decline in the six-month outlook was Europe to US.
While the lack of confidence is supported by anecdotal evidence collected by The Loadstar from the forwarding and airline community, the first results from Airline Cargo Management's industry survey show far greater confidence for individual businesses. Nearly 40% of respondents believe that their business will grow 5% or more this year – but conversely, 50% of respondents believe the global air cargo industry will see just 2% growth, and 15% believe there will be market contraction. Only 7% think the industry as a whole will see growth of 5% or more.
When those figures are broken down into airlines and forwarders, it is surprising again. Some 43% of the airline respondents believe they will enjoy growth of 5%, while 39% predict growth of 2%. About 13% foresee negative growth in their business.
Half of the forwarders surveyed expect to see growth in their businesses of 5% or more, while a further 22% expect growth of 3%.
On individual regions, more than 60% of respondents believe the Europe – Asia trade lanes will see declines. Most confidence is placed in the Gulf states, where 89% believe there will be growth, closely followed by Africa and South America.
And the biggest problem for airlines? Overcapacity, followed by fuel prices. Interestingly, less than 1% of respondents see modal shift as a significant problem. And yet overall confidence in ocean freight rose 3.5%  to 51.8, according to the Stifel Nicolaus index, with the prospects for Europe to Asia rising 2.0 points to 59.4, while Europe to US rose 3.8 points to 58.9.
Growing confidence in the sea sector took the overall freight market to its third consecutive increase.
The jury is still out over whether the peak season remains a highlight of the year – or not. While analysts including Seabury and Drewry have both acknowledged that the traditional peak is a thing of the past, those in the market are offering varied perspectives. Stifel Nicolaus asked its respondents whether or not they experienced a peak season in 2012 – 56% said they didn't, while 44% said they did. Not exactly conclusive. But today Schiphol Cargo announced that although the last quarter of 2012 was its best in the year for both exports and imports, overall the market had been steadier than usual.
"The weak beginning to 2012 was the largest factor in the full year's slight drop in tonnage," said senior vp cargo Enno Osinga. "After that, the year displayed steadier traffic flows than 2011, with less pronounced peaks and troughs."
Airline Cargo Management's survey closes at the end of next week. You can complete it here.