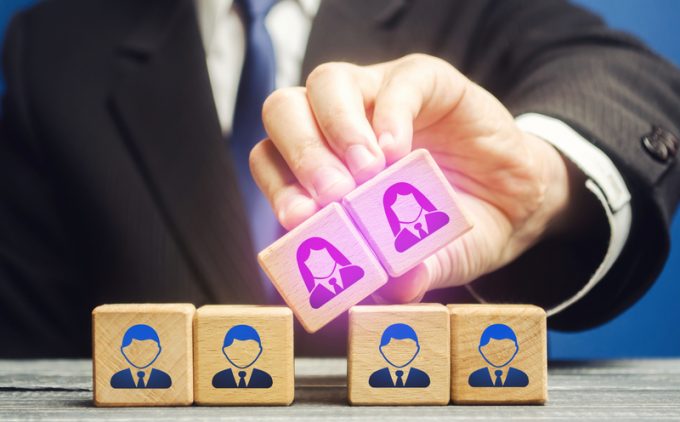 Does gender diversity really make business better?
I have to disappoint you. It has not yet been scientifically proven that there is a causality between gender diversity and performance. But still, we all know that diverse teams are better than homogeneous teams when it comes to performance in complex environments.
Causality and correlation are two different things
In two meta-studies, (Post and Byron, 2015 and Pletzer, Nikolova, Kedzior, and Voelpel (2015), 140 peer-reviewed studies were analysed, and it was not possible to identify that diverse boards lead to better business outcomes. They could not find any causality.
However, there are numerous studies by consulting organisations showing that diverse organisations have better business results than non-diverse organisations. As an example, Mckinsey (2020) measured that gender diversity increased the likelihood of financial outperformance by 25%. Apparently, there is a correlation.
The point I want to make here is that we need to be more precise in the way we talk about how gender diversity and equality make business better – and we need to be more precise in how we go about it.
Can we agree that better leaders make business better?
If we can, then I would like to offer you a very simple reason why gender diversity is so important: female leaders' competencies are rated higher than men's.
The one piece of research you need to be aware of is from Zenger & Folkmann (2019). They evaluated the 360-degree feedback of more than 270,000 leaders, and identified that women score higher than men on 17 out of 19 competencies.
Inspired by this research, we conducted our own in the logistics industry with more than 1,800 people. Our findings are very similar to Zenger & Folkman's, and show that female leaders are rated higher than their male counterparts on six out of seven competencies.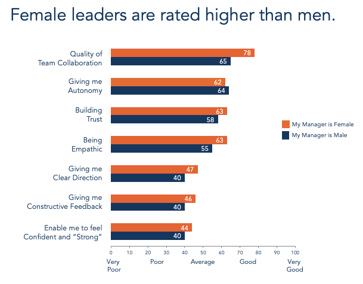 I am not saying women are the better leaders, but I do think we cannot ignore these findings. Both studies give us clues toward how gender diversity and equality make business better.
Of course gender diversity makes business better – indirectly
By definition, logistics, freight forwarding and supply chain management is about collaboration. It is not without reason that we talk about a "chain", because the links need to be connected.
Female leaders are rated higher in regard to how their teams collaborate, and they give clearer directions to their employees. Without going into a scientific analysis of this, we all know this is paramount for high performance.
But maybe even more important is the scoring of how employees feel "connected" to their leader. Here, women outscore men on empathy, trust, constructive feedback and building confidence.
Again, without analysing it in depth, we can probably agree that these competencies are vital for empowering the organisation. The emotional connection drives motivation and the sense of psychological safety towards higher performance.
What can organisations do, concretely?
When organisations are working on evolving their cultures and leadership for the future, they need to pay much more attention to the competencies and mindsets that enable collaboration. To be clear: this is about the organisational culture overall, not only about diversity and equality.
There are three things companies can do:
Make leaders enablers of their people
Up to 43% do not receive inspiration, constructive feedback and esteem building from their leader. We must develop new  leadership attitudes and abilities, unlock empathy, so that leaders enable and inspire people, instead of only managing the business.
Accelerate female leaders and talents
Women are rated higher than men on six out of seven leadership competencies, but they have a 10% lower employee experience. Companies must urgently rectify this challenge and offer specific development programmes for women.
Use positive emotions to fuel the business
33% of employees report an empathy deficit and that they do not feel recognised, valued and appreciated. But when teams have a high-empathy leader, they double their score on collaboration and psychological safety. That's why organisations must grow competencies and grow people who are best in creating positive emotions as an organisational energy source.
In my view, the future of LSPs will be driven by how they are able to move their employees, not only how they move containers. The challenge they have is to become a better organisation to work for – because that will automatically make them a better company to work with, as a customer.
Diversity, inclusion and equality play a big role in this, because it makes the organisation work better together.
You can read the Novosensus research here.