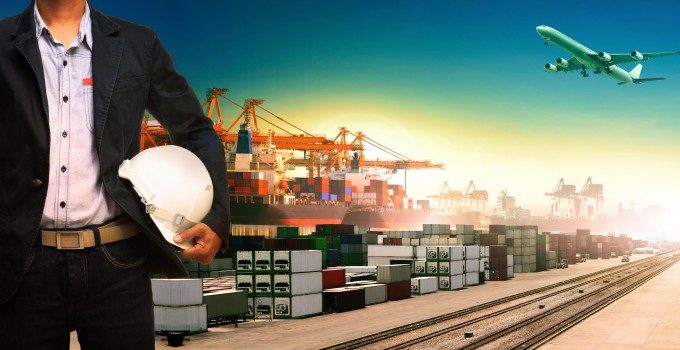 Some good news for the air freight industry! At last. Speculation among those who inhabit the tech world suggests that Apple's new i-Phone, Samsung's Galaxy Note 2 and Microsoft's Phone 8 operating system, to be used by various phone manufacturers, will all be launching in the same month – either September or October, depending on who you talk to.
It's a sad state of affairs when one industry becomes rather dependent on another, but in this market, air freight executives won't be griping too much. It is probably a little much to be talking of a peak season, but there may well be a short spike in demand, which at least makes for a pleasant change from flat-lining.
As yet, there have been few signs of demand strong enough to involve the charter brokers. The amount of scheduled (over)capacity may be sufficient – unless, of course, the high-tech manufacturers really are going head to head with identically timed launches. But it doesn't sound as if the space has been booked yet, according to carriers, forwarders and brokers.
"I've seen that a few launches have been planned," says Justin Lancaster, sales director cargo for Air Charter Services. "I don't think there will be a big peak season, but it looks as if five tablets will be coming out. The big question is whether there will be consumer demand for them and whether anyone will spend."
Clearly, too, the problem with anticipating any sort of a peak is likely to negate it. (Bear with me.) From consultants to carriers and brokers (although the forwarders and shippers don't seem to mind), there is knowledge that there is still too much capacity in the market. And any hope of a spike in volumes, however short, is not going to help with the decision to park aircraft.
"This time around airlines seem to have been much slower to park aircraft than they were in 2008/9," adds Lancaster. "We're still waiting for that."
Last year was something of a damp squib in terms of a sudden surge in demand, for freighter services anyway. Forwarders were able to find enough space on scheduled services, and in bellies. The demand for high-tech goods was lower, with few launches and poor consumer confidence dampening the market.
This year, a pleasant tightening of capacity combined with a small pick-up in demand would be a beneficial thing. But who is going to be the one to tighten the market further? Cathay has been bold enough to cut capacity, as has Singapore Airlines Cargo. China Airlines Cargo did so at the start of the year, but said last month it was sufficiently buoyed by falling oil prices to keep its current freighter capacity until the end of the year.
"I wouldn't like to be in charge of an all-freighter airline right now," says Lancaster. "Do you park up? What if there is a peak season? You need to be pretty sure it will stay flat, as there are costs and logistical challenges involved in parking aircraft."
He confirms that charter rates have stayed at a reasonable level – for non-Russian aircraft anyway. "Carriers have created their own charter departments, which they would never have done before. They are ringing us now. That competition has kept rates low on aircraft such as 747s, MD-11s and Airbus aircraft."
Forwarders, meanwhile have admitted that they are driving rates down. "And yes, we are trying to renegotiate with carriers," says one head of air freight. "If they won't, then we will take our business elsewhere as soon as we can. Rates are low across the board, so we don't want to be paying more than we can get elsewhere. The problem is that the shippers are on their knees."
But not all shippers. When Samsung's second-quarter operating profit is forecast to be about $6.15 billion, Apple is sitting on $110 billion in cash reserves (and its 2012 profits are set to be the highest ever recorded by a public company) and Microsoft's third quarter profit was $5.11 billion, then there's simply no excuse for forwarders or airlines or brokers not to enjoy a little pre-Christmas boost.