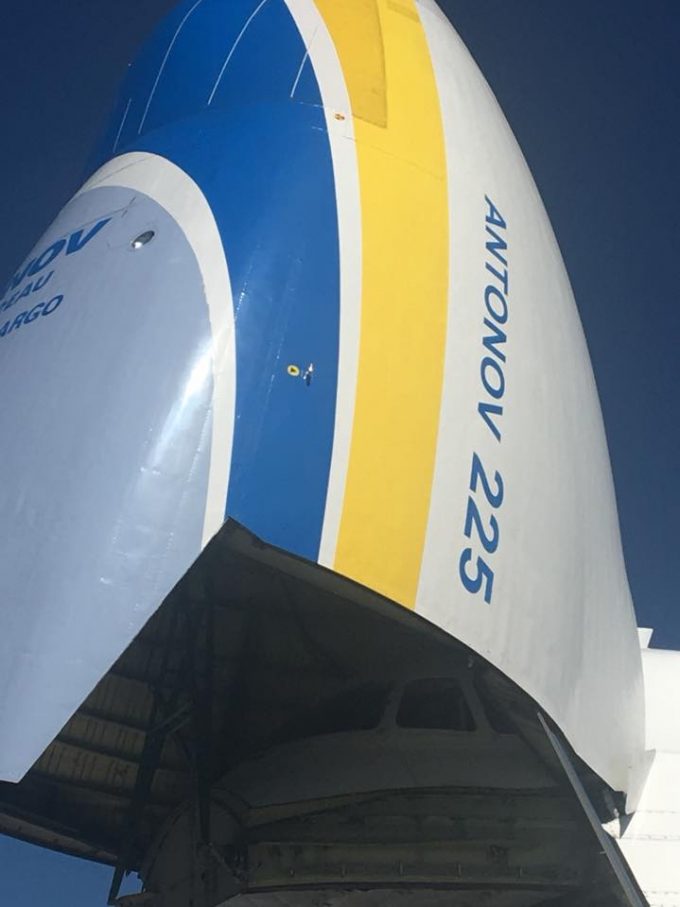 CNN reports:
The world's largest aircraft, the Antonov AN-225, has been destroyed during the Russian invasion of Ukraine, according to Ukrainian officials, generating alarm and sadness among the aviation world in which it occupies almost cult status.
The enormous aircraft, named "Mriya," or "dream" in Ukrainian, was parked at an airfield near Kyiv when it was attacked by "Russian occupants," Ukrainian authorities said, adding that they would rebuild the plane.
"Russia may have destroyed our 'Mriya'. But they will never be able to destroy our dream of ...