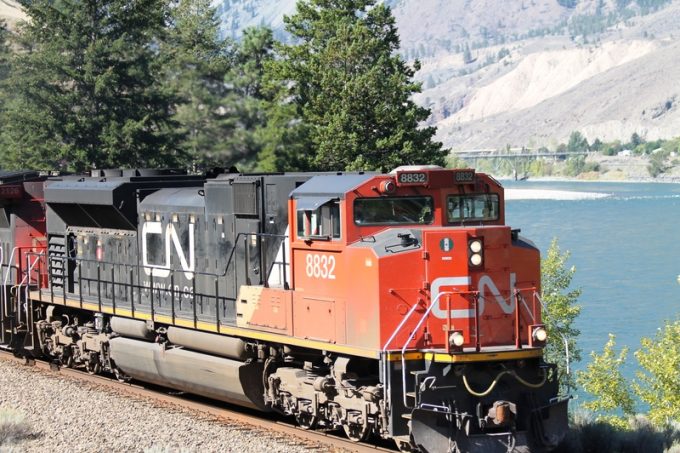 Canadian shippers are getting nervous about the strike at CN, the larger of the nation's two Class I rail carriers.
Grain shippers, farmers and interest groups from the mining and oil & gas sectors have expressed alarm about the industrial action, which began early on Tuesday.
Warning of dire consequences, some are calling for intervention from the federal government.
Some 3,200 CN employees walked out on Tuesday morning; conductors, train personnel and yard workers joined picket lines and halted freight trains across the country.
The action came after the Teamsters Canada Rail Conference union and CN management failed to reach agreement in their contract negotiations on Monday night. Workers are demanding an answer to their concerns about long hours, fatigue and dangerous working conditions.
And their mood was not brightened by CN management's confirmation late last week that it would be cutting jobs to adapt to lower demand. This also hit a nerve with shippers, who are anticipating serious repercussions from the strike.
The Mining Association of Canada is particularly worried, warning of imminent damage.
"This strike will result in a severe reduction or elimination of railway capacity and will trigger the closure of mines with concurrent lay-offs of thousands of employees beginning in a matter of days," said CEO Pierre Gratton.
The Alberta Wheat and Barley commissions also anticipate a problem very soon. Even a strike lasting a few days would result in a massive backlog and cause economic losses to farmers, they warned.
According to the Chemistry Industry Association of Canada, some facilities had already begun shutting down operations in anticipation of the work stoppage at CN. It claims larger operators are losing more than C$1 million (US$750,000) a day because of the industrial action.
Meanwhile, the Freight Management Association of Canada (FMA) sees repercussions beyond industry segments that rely on CN.
"The resulting impacts on exporters and importers, on manufacturers, ports, connecting railways in Canada and the US and on empty container and rail car supply cannot be overstated," said FMA president Bob Ballantyne.
"The ripple effects will be felt across the North American economy."
He stressed that rival Canadian Pacific and the trucking sector combined could not make up for the loss of CN capacity. Its rail network and revenues are about twice those of its smaller rival.
The FMA wants the federal government in Ottawa to step in if CN and the union cannot come to an agreement quickly.
And the Mining Association's Mr Gratton added: "We recommend the government impose binding arbitration to address this dispute – and to also consider such arbitration as a required step in future labour disputes involving Class I railroads, given the frequency and adverse impact of such disputes," stated Mr Gratton.
The provincial energy and agriculture ministers of Alberta have called for the prime minister to recall parliament and enact back-to-work legislation. Parliament was due to return on December 5.
But the labour union has rejected calls for binding arbitration, calling it a way "for CN to avoid bargaining in good faith instead of working toward a meaningful resolution".