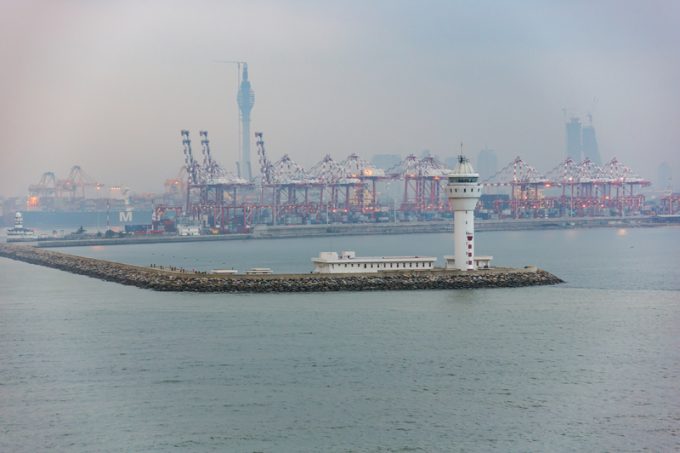 Ocean Alliance member CMA CGM and the 2M's MSC are to jointly launch a service connecting northern Europe, the Mediterranean, Australia and South-east Asia.
The partnership will see the carriers upgrade their respective Nemo and Australia Express services with the deployment of significantly larger tonnage, and is set to launch in September, assuming regulatory approval.
MSC said the service would deploy 14 vessels of 9,500 teu and feature a port rotation of London Gateway-Rotterdam-Hamburg-Antwerp-Le Havre-Fos-La Spezia-Genoa-Gioia Tauro-Pointe des Galets-Port Louis-Sydney-Melbourne-Adelaide-Fremantle-Singapore-Colombo-Valencia-Sines-London Gateway.
Nine vessels will be supplied by MSC and five by CMA CGM.
The service will represent a significant capacity upgrade for Australian shippers and consignees, particularly in Melbourne, where currently the largest vessels to call at the port are 8,000-8,900 teu on the Asia-Australia service operated by OCCL, Cosco and ANL, on which the vessels were upgraded from 5,500-6,000 teu last year.
"This new offer will feature an upgraded fleet and provide expanded port coverage through a better utilisation of hubs offering dedicated feeder services. With this unique offer, CMA CGM pursues its ambition to strengthen its direct service from Europe to the Indian Ocean Islands and Australia," a statement from CMA CGM said.
Southbound from Europe the service will feature calls at Mediterranean hub ports for European exporters, as well as the Indian Ocean hub of Port Louis, while northbound will include calls at the transhipment hubs of Singapore and Colombo – the latter being a key gateway for exporters from the Indian subcontinent.