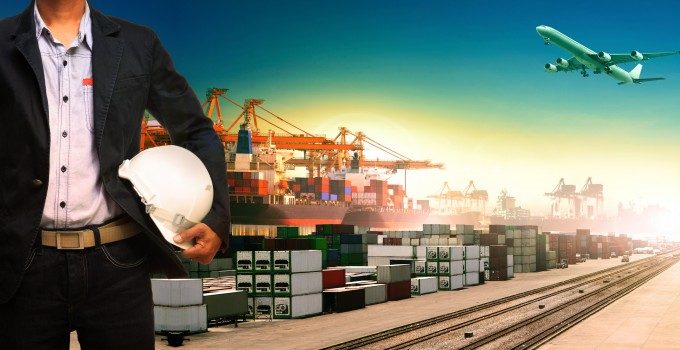 CMA CGM has confirmed its offer of S$3.4bn ($2.4bn) in cash for the 67% stake in the APL container group owned by Temasek has been accepted.
NOL's shares were suspended this morning on the Singapore Stock Exchange.
Under Singapore law CMA CGM would be required to make an offer for the remaining shares in the company once it has obtained more than 30% of the company's voting rights.
Once completed, the deal would represent the largest consolidation in the history of liner shipping – in terms of capacity – overtaking Maersk's acquisition of P&O Nedlloyd in 2005.
CMA CGM offered S$1.30 for each NOL share, representing a 5.7% premium on Friday's closing price of S$1.23 and a 49% premium on the unaffected share price on July 16, when the company first announced it was considering a sale.
In a statement this morning, Rodolphe Saade, vice chairman of CMA CGM said: "This transaction will represent a significant milestone in the development of CMA CGM. At a time when the shipping industry is facing strong headwinds, scale is more critical than ever to capitalise on synergies and capture growth opportunities whenever they arise."
Ng Yat Chung, NOL chief executive officer, said: "The combined market presence delivered by the transaction would achieve the scale needed to enhance competitiveness for NOL's operations and offer a clear and sustainable long-term direction for the combined entity."
The deal has been unanimously approved by both CMA CGM and NOL boards and supported by NOL shareholders, although it is still subject to clearance by the relevant anti-trust authorities, which the parties anticipate will be obtained by the middle of next year.
The acquisition of NOL and its APL ocean carrier would, CMA CGM said, "reinforce" its position in the container shipping industry, with APL's 2.7% market share combined with its own 8.8% propelling the French carrier to an 11.5% share, behind Maersk Line's 14.7% and MSC's 13.4%.
Currently Evergreen and Hapag-Lloyd are fourth and fifth respectively in the carrier league table, both with a 4.6% market share. But the former has slightly more capacity and a larger orderbook.
And if, as expected, the merger of the two Chinese state-owned shipping groups Cosco and CSCL goes ahead next year, that new entity's market share would jump to around 7.8%.
The combined container capacity of CMA CGM, after the NOL takeover, would be approximately 2.4m teu across a fleet of 563 vessels, producing an annual turnover of $22.3bn, based on current revenues, and an EBITDA of $1.15bn.
CMA CGM employs approximately 22,000 staff in 655 offices in 160 countries, while NOL has more than 7,400 employees in 180 offices in 80 countries.
The French carrier is a founding member of the Ocean Three east-west alliance, with partners UASC and CSCL, while APL is a member of the G6 alliance, with Hapag-Lloyd, HMM, MOL, NYK and OOCL.
Potentially the four east-west alliances face a major shake-up next year if the Chinese carriers merge and CMA CGM acquires NOL.
CMA CGM said it intended to "retain and develop the APL brand" which has a strong presence in the transpacific, Intra-Asia and Indian sub-continent routes, complementing its strengths on Asia-Europe, Africa and Latin America tradelanes.
However, NOL posted a $96m net loss in the third quarter of the year and has accumulated losses of $1.5bn since 2009 as it has struggled to compete with its larger peers.
CMA CGM said the transaction would be funded by a combination of available cash and finance from six international banks, including HSBC, BNP Paribas and JP Morgan, which also acted as financial advisors to the deal.
In what is likely to be key to part-funding the borrowing costs, CMA CGM chief financial officer Michel Sirat said the company had committed to selling $1bn of assets in the combined group after the takeover is completed.
"We are committed to selling assets from both CMA CGM and APL, and they could be containers, terminals or vessels – our goal is to sell $1bn within 12-14 months and the point of the transaction is to find the best asset sale of the combined entity," he said.
In terms of further financing, Mr Saade said an IPO could be on the horizon.
"We have so much on our plates in the coming months that all our focus will be on the integration, but we will consider eventually doing an IPO – and why not do it in Singapore?" he said.