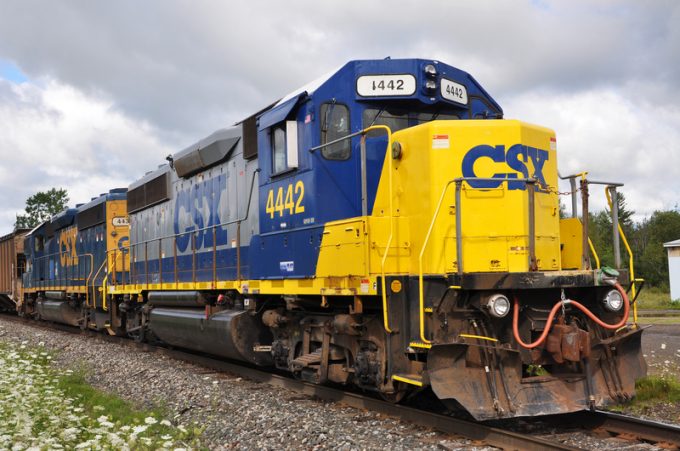 Results from three of the top four US Class I railways for the past year should please shareholders, despite poor service records.
There are indications that their top brass are looking to address this issue, but it remains to be seen how far these efforts will go.
The large US rail carriers rolled through 2022 piling up huge earnings, seemingly impervious to service problems and massive network congestion. For the final quarter of the year, Norfolk Southern (NS), CSX and Union Pacific (UP) tabled net earnings in excess of $1 billion.
NS reported record operating revenue and income, both for the fourth quarter and full year. In the final three months, net income rose 5%, to $1.2bn, on $3.2bn in operating revenue, up 13% year on year. Revenue per unit climbed 15%.
For the full year, the carrier saw a 14% increase in operating revenue, to $12.7bn and income from rail operations rise 8%, to $4.8bn.
CSX, the other Class I giant from the eastern US, registered a 6.5% rise in operating income, to $1.46bn in Q4, with net earnings reaching $1.02bn, an increase of 9.2% from a year earlier.
Revenue for the full year rose 19%, to $14.9bn, while operating income increased 8%, to $6bn. Net earnings climbed 10.3%, to $4.17bn.
UP clocked up an 8% rise in revenues in the fourth quarter to $6.18bn. For the full year, operating revenue was 14%, up to $24.9bn, driven by higher fuel, while operating income grew 6%, to $9.9bn. For the year, UP reported net income of $7bn, up half a billion dollars from 2021.
Still, the railway disappointed financial analysts, who had projected better earnings for the fourth quarter, which saw net income slip 4.3% year on year, to $1.64bn.
Management blamed this on elevated fuel costs and operational inefficiencies in the quarter, which drove up operating expenses and pushed the carrier's operating ratio 360 basis points, to 61%.
UP's operational problems have been widely highlighted in the wake of the railway's dramatic increase in embargoes to cope with network congestion, which drew criticism from the Surface Transportation Board (STB). It summoned UP management to Washington for a two-day grilling in December. UP top brass promised a pause in embargoes, but soon resorted to them again, citing severe weather conditions. Critics have been unimpressed, arguing that weather conditions this winter have not been markedly worse than in previous years.
STB chairman Marty Oberman has repeatedly pointed to low staffing levels as a result of the carriers' pursuit of precision railroading as the root cause of their poor service.
Along with railway employees, importers who paid demurrage fees for containers stuck at rail terminals and shippers whose cargo suffered long delays, have likely read the financial reports of the top rail carriers with gritted teeth, feeling that those results were earned on the back of their woes.
Labour groups are still smarting from the contract imposed by US Congress to break the impasse in negotiations and avert a rail strike before Christmas. While the carriers made generous concessions on salaries, they held their ground on sick leave and other quality-of-life issues that unions had raised.
The Brotherhood of Locomotive Engineers commented that UP's spend on employee pay and benefits rose by about $500m last year, while management spent $6.3bn on stock repurchases.
There are indications that railway boards are adopting a more conciliatory approach to labour. In the earnings call following the presentation of his company's results, CSX CEO Joseph Hinrichs stressed the need for "a strong relationship" with employees, adding that it was important to make sure that front-line rail jobs were attractive and sustainable positions.
UP has kicked off a programme to create jobs that have defined schedules – unlike the vast majority of front-line positions in the industry that place employees on call.
The Presidential Emergency Board that brokered the contract agreement did not address quality of life issues in the contract, but recommended they should be negotiated at the regional level.
The heavy focus on profits under the banner of precision railroading also resulted in a neglect of important infrastructure, critics have argued. The message appears to be resonating in railway boardrooms.
During the earnings call, CSX top brass said it expected to outperform GDP this year on the strength of improved service. The company has budgeted about $2.3bn for capital expenditures this year.
BNSF, which has yet to report its results for the past quarter and year, plans to invest $3.96bn on capital improvement and maintenance projects this year. This includes $2.85bn maintenance of the network and related assets, $402m for equipment acquisitions and $700m for expansion and efficiency projects.
It would seem that short-term shareholder value is losing some of its sway in railway boardrooms.