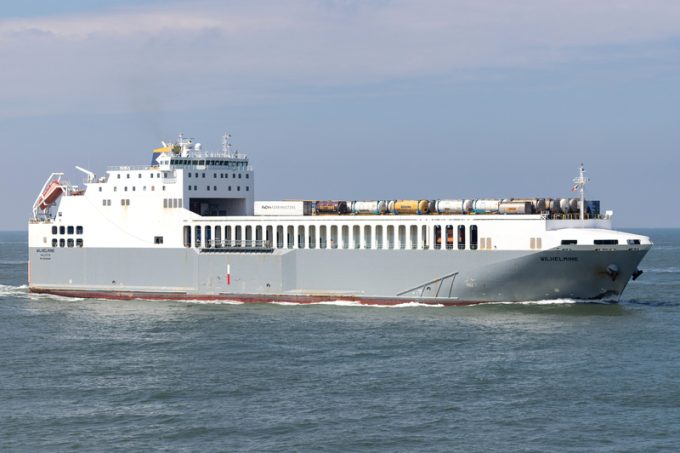 Belgium-headquartered ro-ro operator CLdN will on Monday launch a triangular service connecting the northern Spanish port of Santander with Liverpool and Dublin.
With the twin challenges posed by the pandemic and the looming exit of the UK from the EU, the company said it was positioning itself to cater for anticipated increase in demand for unaccompanied ro-ro traffic.
"We have observed an increasing demand from trailer, container and project cargo operators for a direct connection from Iberia to the Uk and Ireland," a CLdN spokesman said.
"By opening the first pure ro-ro alternative on this route we are providing the optimal method of freight transport for our customers," they added.
The service will see one departure a week from Santander to Liverpool and Dublin, although the spokesperson added that there was flexibility in the schedule to make additional Irish Sea calls if needed.
"While our vessels are designed to move four product groups – trailers, containers, project cargo and finished vehicles – all industries and cargo types can gain from this service. Our schedule increases freight capacity between the UK and Ireland and proves that freight routes can be Brexit-resilient and flourish without additional state aid."
That was a clear dig at the £35m in state aid recently announced by the UK government to the sector, from which CLdN appears to have been excluded.
According to a recent report in The Telegraph, CLdN is seeking a judicial review of the aid package. Six companies – Brittany Ferries, DFDS, Eurotunnel, P&O, Seatruck and Stena – were set to receive financial support after some 16 ferry routes were designated as "public service obligation routes" for up to nine weeks, after rapid declines in freight and passenger traffic had threatened their operation and begun to disrupt supplies of essential goods such as food and medicines.
"Since the Covid-19 pandemic began, however, CLdN has actively maintained and is now increasing its capacity.
"As all cargo is moved in an unaccompanied mode (ie, without a driver) on pure freight ferries, CLdN is still able to maintain its regular sailing schedules on all routes without a state subsidy of any kind," the company said today.
Notwithstanding the coronavirus pandemic, shipping routes between Ireland and Spain have been in flux this year. In January, Brittany Ferries ended its operation between Cork and Santander, but later launched a service between Rosslare and Bilbao.