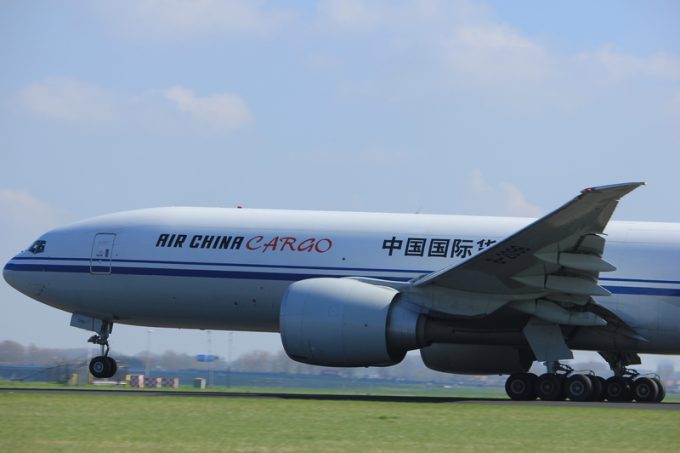 China's airfreight capacity has risen above pre-Shanghai lockdown levels, but there's been no big uptick in demand so far, forwarders say, even while rates creep up.
According to Steve Saxon, partner at McKinsey, the lockdowns in Shanghai led to cargo being unable to get to the airport, as well as a lack of handlers.
He explained on social media: "At the trough, we saw 80% less air cargo capacity in Shanghai. China-wide, this translated to a 20% decline in air cargo capacity."
Indeed, the capacity drop apparently affected Hong Kong volumes in May, with Hong Kong International Airport (HKIA) reporting a 15% year-on-year drop in exports, with overall throughput down 9.7% to 365,000 tonnes.
HKIA said the fall in volumes was due to "continuing geopolitical tensions in Europe and disruptions to global supply chains caused by the pandemic".
Nevertheless, Mr Saxon added: "With lockdowns lifting, capacity has raced back, and is above pre-crisis levels on all major trades."
The end of restrictions in Shanghai prompted an initial busy period for airfreight, one Chinese forwarder noted, but he said the market has since softened and demand was currently "nothing really special".
Jimmy Hu, business development manager at YAD Supply Chain Logistics, said airfreight demand ex-China was "not as strong as expected".
He told The Loadstar: "The retaliatory rebound does not seem to have occurred. Instead, our experience is there is excess capacity in the market.
"Capacity is back to normal, and there's no problem with operations – most flights are departing on time.
"However, although customer demand for airfreight is not as strong as expected, the energy shortage caused by the war between Russia and Ukraine means freight rates are likely to remain on the high side."
Mr Hu said rates from China's main hubs had slightly increased this week by around $0.3 per kg, with approximate all-in rates for bulk shipments of more than 100kg to the US of $5-$6 per kg, depending on the airline, while all-in rates to Europe were around $8-$9 per kg.