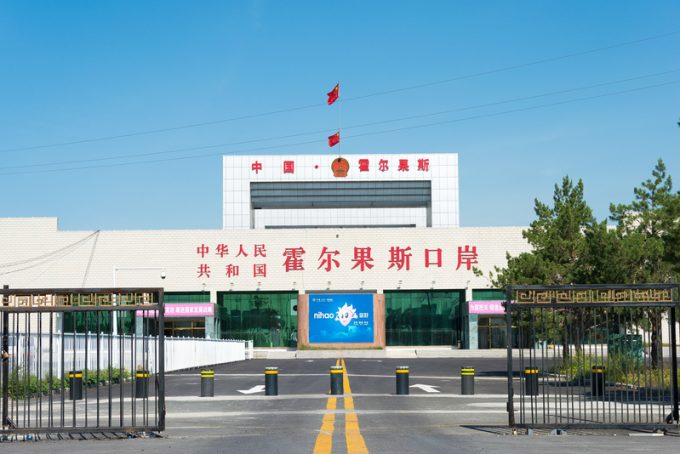 China's Belt and Road initiative (BRI) may have faced recent strong criticism from the EU, but that has not dented the growth in its exports to Europe.
Chinese officials have claimed a 106% increase in the value of cargo travelling by rail from China to Europe, equating to some $33bn.
Xiao Weiming, from the office of the leading group for promoting the BRI, told Xinhua that 14,691 trips have been made by China-Europe freight trains since 2011.
Operator United Transport And Logistics Company Eurasian Rail Alliance (UTLC ERA) recorded a 54% (62,622 teu) upturn in volumes between China and Europe.
While the bulk is exports from China (35,536 teu, up 69%), imports from Europe have been closing the gap, recording a 44% increase to more than 27,000 teu in Q1.
The Russian-Kazakh-Belarussian-owned UTLC ERA has furthered its links between the two regions, having announced cooperation agreements with two European partners.
President of UTLC ERA Alexey Grom said: "I am perfectly confident the agreements signed with our partners will contribute to the active growth of the transit transportation market, enabling UTLC ERA to strengthen its leading positions in cargo shipments on Europe-China-Europe routes."
During this month's TransRussia exposition the operator entered an agreement with Slovakia's public rail company, ZSSK Cargo, to facilitate IT collaboration on container shipments from China, to include route scheduling and an analysis of potential customer bases between Slovakia and China.
"This is the first time we have fixed in writing the intention to build a direct transit transportation technology process," said Mr Grom. "We will be solely responsible for the 1520 gauge, whereas ZSSK Cargo will be in charge of the 1435 gauge.
"That is how we will be able to offer our customers the end product – a comprehensive shipping service solution.
UTLC ERA has also announced a deal to assist Lithuanian Railways with its postal container traffic from China to Lithuania, providing containers loaded with postal items at Dostyk and Altynkol stations, operated by Kazakhstan Railways.
Lithuanian Railways would then take over handling at Kena near Belarus, delivering packages to the warehouses of Lietuvos Pastas, Lithuania's public postal service.
Despite the BRI's growth, a report from EU high representative for foreign affairs and security Federica Mogherini slammed China's handling of the trillion-dollar project, describing Beijing as both a partner and a strategic competitor.
Those words may have little impact on the BRI's momentum, with the project now boasting the involvement of more than 120 countries. Its development was enshrined in the Chinese Communist Party's constitution in 2017, but cracks have begun to show.
According to the Asian Development Bank, a $26trn investment shortfall between now and 2030 looks likely, while at home the Chinese have expressed concerns over a litany of faults.
Prospect points to criticism of wasted funds, vanity projects, and misguided investment, and even president Xi Jinping has been hit over claims of "hubris" surrounding the project.