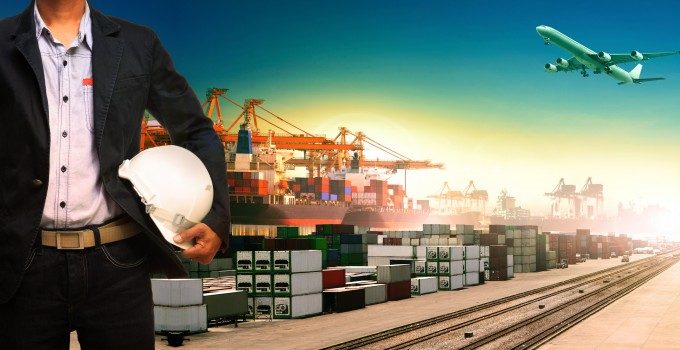 Just one day less than a year after Maersk, MSC and CMA CGM announced the formation of the P3 Network, the plans of the world's three largest carriers are in ruins after China's Ministry of Commerce today announced it would not approve the proposal.
As a result, all plans for the vessel-sharing agreement (VSA) have been dropped. A spokesman for Maersk told The Loadstar there were no contingency plans to operate in regions where it had received approval.
"You will not see a P3 Network without China," he said.
Maersk Line executives expressed surprise at the Chinese ministry (MOFCOM) decision, given that China's top trading partners – the US and the Europe Union – had already approved the plan.
Maersk Line chief trade and marketing officer Vincent Clerc said: "We have worked hard to address the Chinese questions and concerns. So of course it is a disappointment.
"The P3 would have provided Maersk Line with a more efficient network and our customers with a better product."
Mr Clerc told The Loadstar the Chinese regulators had blocked the proposal on the grounds that they considered the vessel-sharing agreement amounted to a merger.
"The proposal went before a merger appraisal process – MOFCOM looked at this as a merger; they did not look at it as a vessel-sharing agreement – and in the course of this process they aggregated the respective market shares of the three companies and treated that as one, and in this case they decided to block it on those grounds," he said.
He added that there was no chance of the companies redefining their application and resubmitting it.
"A decision like this is final," he said.
Parent AP Møller-Maersk shares fell on the announcement, despite chief executive Nils Andersen's insistence that the absence of the P3's cost savings would not impact its financial performance this year.
"The decision does come as a surprise to us, of course, as the partners have worked hard to address all the regulators' concerns. The P3 alliance would have enabled Maersk Line to make further reductions in cost and CO2 emissions and not least improve its services to its customers with a more efficient vessel network.
"Nevertheless, I'm quite confident Maersk Line will accomplish those improvements anyway. It has delivered on those improvements over the last five quarters in the absence of P3 and I'm confident it will continue to do so," he said.
Mr Clerc added that Maersk would continue to look at creating further VSAs in the quest for cost savings.
"But VSAs are just one tool; there are a lot of others. We now have a lot of work to do to see where other savings can be made – we will continue to overturn every stone."
Alphaliner executive partner Hua Joo Tan told The Loadstar: "I expect they will explore a loose co-operation similar to their existing co-operation on transpacific trades."
SeaIntel chief operating officer Alan Murphy said: "It should be noted that the carriers are already working together in a number of VSAs in the east-west trades, and these will continue unabated, and may form a foundation for further VSAs between the three, but not to the extent of a formal alliance."
There is also a lingering suspicion – although it was not voiced to The Loadstar by Maersk, MSC or CMA CGM – that the decision could have been motivated by the Chinese government's desire to protect its major container carriers, Cosco and China Shipping, both of which have suffered crippling financial losses in recent years and whose competitive position in the trades out of China were likely to be further eroded by the cost advantages the P3 partners would have enjoyed.
Similarly, it is understood that there had been some resistance to approving the plans in South Korea, where its two carriers – Hanjin and Hyundai – are members of rival VSAs, the CKYHE and G6 alliances respectively, and have also both seen balance sheets marred by massive losses.
In some respects, this shows just how much of an effect the P3 partners had on a market before it was even introduced, SeaIntel's Mr Murphy observed.
"Despite having to abandon the concept, P3 has already had genuine impact on the market, as both G6 and CKYHE have had to further consolidate their positions in the market, in preparation for meeting the P3 challenge," he said.