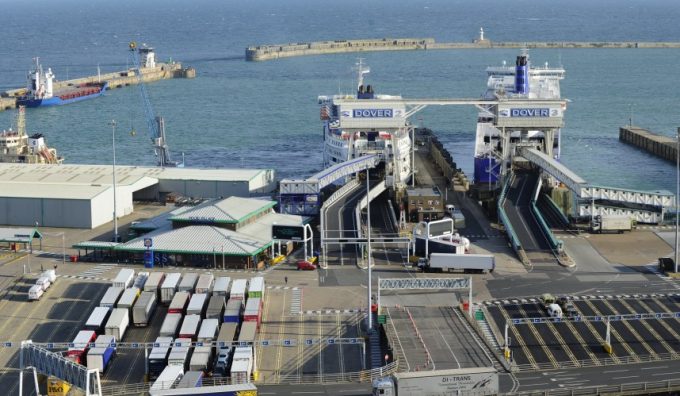 UPDATED FEB 8 TO INCLUDE STATEMENT FROM HMRC:
"We have been clear that the Customs Declarations Service (CDS) will replace CHIEF by March 2023 and that all users will need to be ready to submit customs declarations on CDS by this point. Additionally, our plans to close CHIEF for import declarations on 30 September 2022 have not changed.
"The five-year contract that HMRC has with Fujitsu relates to a range of IT services – not just CHIEF. It also takes into account the decommissioning of CHIEF, which as a substantial IT system can take at least 18 months once all users have migrated and CHIEF has closed.
"As of this month, we will be significantly increasing our communications to remind traders of the above deadlines as well as the steps they will need to take to make their customs declarations on CDS. We will also outline the support available to them."
ORIGINAL ARTICLE
Fujitsu will keep the UK's CHIEF customs system running until 2025, as an apparent backstop for importers and exporters that fail to meet HMRC's March 2023 deadline for CDS migration.
Following a tip off by a Dover customs agent, The Loadstar discovered an agreement  between HMRC and Fujitsu in late 2020, renewing a deal with the software supplier for 12 applications, including the Customs Handling of Import and Export Freight (CHIEF) system.
A spokesperson for HMRC told The Loadstar: "Entering into a five-year fixed price contract ensured HMRC could continue with a fully operational customs platform for future years.
"The CHIEF contract extension was one part of a larger negotiation that covered another 12 applications Fujitsu provides on the same technology. Combining all applications into one contract and committing to a five-year term provided the best value for taxpayer money."
News of the extension led one source to "breathe easier", after concerns over HMRC's ability migrate the 5,000 CHIEF users to its replacement, the Customs Declaration System (CDS).
Under HMRC deadlines, all importers are expected to be using CDS by the end of September 2022, after exporters migrated to the system by 31 March next year, a timeframe one software supplier described as "laughable".
"The trade is very unhappy with HMRC; we have GVMS, more changes in March tied to Brexit and are then expected to migrate to CDS on top," said the customs agent. "There are only so many hours in a day, and they seem to have forgotten this.
"Everyone knows CDS is coming, everyone knows it is needed and everyone wants it, but all we are asking for is delay of implementation – delaying CDS is absolutely crucial."
HMRC had appeared reluctant to mention the contract extension, skirting questions from The Loadstar over whether the March 2023 date would see the end of CHIEF.
Others said they had also put the question to the government department, only for it to "fall on deaf ears", with the software supplier claiming it evidenced a larger problem surrounding the messaging associated with the CHIEF switch-off.
"Fujitsu runs CHIEF, and we contacted HMRC to see if Fujitsu was capable of keeping CHIEF running beyond March – they didn't respond," the supplier continued.
"Compounding issues is that the information they are providing is incorrect and there will always be a need for decent support, online or offline, but as it stands, they have none and, as we see it, the switch-off of CHIEF would be an unmitigated disaster."
Even amid mounting criticism, HMRC says it is committed to maintaining its initial deadlines, but sources have suggested that to achieve this would require migrating 600 companies a month. This, the supplier said, was unfeasible, given that to migrate four Northern Irish importers to CDS involved a three-week "intense period" of daily meetings with as many as eight HMRC support staff.
"Now the bulk of their goods are moving through CDS," continued the source, "but for Northern Ireland as a whole, the bulk of shippers continue to use the CHIEF system, so, considering our experience, HMRC needs to look at the numbers and realise it needs to migrate more than 600 a month if it is to get everyone ready for September."
But the customs agent has concerns over HMRC's lack of knowledge on how the industry works.
"Their plan is to have importers using CDS in September and exporters next March, but these are the same businesses, where do smaller companies get the resources to run two systems? It just shows that there is a lack of understanding over how the business operates, who is operating it, and what is needed."