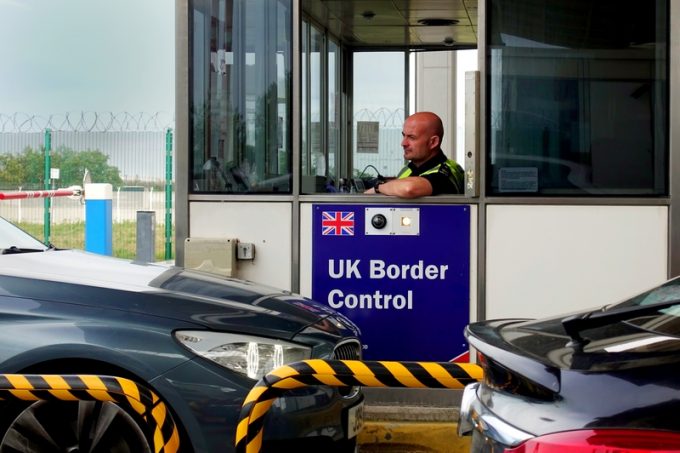 Sealed-at-source cargo tied into a single trade window (STW) tracking platform offers GB customs authorities "a clear opportunity" to reduce post-Brexit border friction.
Fujitsu's head of international trade and customs, Frank Dunsmuir, said – in his role as partner at Digital Trader Services (DTS) – he would be recommending the piloting of Fujitsu's Atamai Freight platform that secures and tracks vehicles to minimise reliance on checks at ports.
It also supports the government's ambitions for a "single trade window" to guide traders through "exactly what they need to do" when moving goods, Mr Dunsmuir told The Loadstar.
"This is what tech is good at, because customs procedures are very rule-based and. when given the essential information, such as the product and its origin, STW can guide the trader through the process.
"We are not there yet, but we will be with the single trade window."
From a security standpoint, Mr Dunsmuir said, the system Fujitsu was "already trialling" in Northern Ireland would facilitate enhanced trade flows using a "smart lock" system. The consignment information – driver, route, goods details, commercial invoices, documentation and vehicle – is captured and assigned to the vehicle's 'smart lock'.
The vehicle is then 'locked' at the point of origin, with GPS tracking transmitting real-time visibility of each journey and its consignment information to clients and port authorities.
"Using a system like this, you are left to ask 'why is there any need for physical checks at the port if someone of authority has sealed it at the point of departure in the EU?'," said Mr Dunsmuir.
"It will be a huge benefit to logistics and will open the door for more companies, as the costs and associated delays of doing business will be reduced substantially because this system maintains security and compliance while speeding up rather than slowing flows."
Mr Dunsmuiralso told The Loadstar he rejected notions that the UK government had trivialised Brexit and was not taking the changes seriously.
"The government is having to educate an entire industry on new processes and ways of doing business they have never experienced," he said. "There is a heck of a lot to communicate, and it is all fairly complex, particularly for UK road freight operators, many of which are European with English as a second language."
He pointed to seminars, round tables and summaries put on by a host of government departments, including Defra and HMRC, as indicative of dedication.
However, multiple sources have also told The Loadstar they condemned the government's approach to Brexit, pointing to the increasingly complex and apparently worsening situations at the border.
Mr Dunsmuir acknowledged that it may "appear to be getting stickier" , but noted that this could stem from the way government has sought to bring in changes. He said phasing-in requirements, rather than introducing them all at once was seen as a means for averting a major financial shock for the country, while allowing traders to acclimatise to the changes that were coming in, with new checks due in July, September, and November.
"What they have attempted is to maintain compliance but with the lightest touches of intervention," he added.
"No doubt businesses will be caught out in July, but the real way forward is to stick with this approach without introducing legislation or anything that causes blockages, because Brexit was meant to be about strengthening the economy."