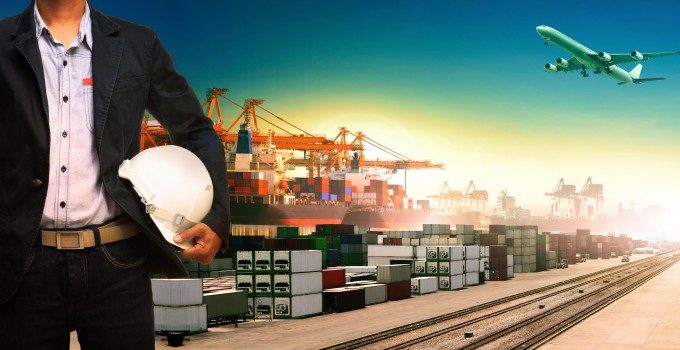 Forwarders could face charges for 'low show' or 'no show' cargo if airlines follow the example of Air France-KLM, which has successfully introduced penalty fees for unreliable bookings. In a bid to increase efficiency throughout the supply chain, the carrier took the bold decision last year to impose fines on customers that didn't fly cargo as booked. As a result, it is now celebrating a 4 to 5% rise in booking reliability.
In a move that the nay-sayers insisted would send forwarders rushing to other airlines instead, the carrier has "put booking reliability on the agenda".
"The threat of invoicing was not liked, but nobody is boycotting us and the topic is on every agenda," said Mattijs ten Brink, SVP of sales and distribution. "We focused on the main problems and it was less than we anticipated. It's a carrot and stick – they need to be done together. But we weren't soft, and we didn't go back on it, but dealt with it in a mature way. Most of our forwarder partners have embraced it and started to look at their own processes."
The carrier, which last year said it would be "extremely happy if we never sent out an invoice for a no show or low show," issued fines of about €1 million during the year. "It is completely irrelevant to our revenues. Where we did invoice, the case was so clear that everyone agreed."
The idea is to drive efficiencies throughout the supply chain by helping forwarders understand the root causes of not flying as booked.
Mr ten Brink insists forwarders have been happy to collaborate on the initiative.  "We have managed to achieve some things. We were upfront, and that wasn't liked by everyone in our industry, but booking reliability is now on the agenda. We have had discussions with customers about quality improvements, and we've started looking at whether the cargo volume booked is the same as it is on the air waybill. We are having balanced discussions with our customers, with action points."
One industry source doubts whether forwarders would be committed to the scheme: "Forwarders can play a few tricks. There is a long-term incentive, but not a short-term one if they consistently book, for example, 500 kgs and deliver 520 kgs. It happens."
However, Mr ten Brink added, "Customers are figuring out that if they are more reliable, then we are too. Forwarders have been interested and we expect them to look at it as their part of increasing supply chain efficiency."
The problem now lies, he says, with shippers. "Not all of them are convinced it's a serious topic that they need to look at. They think we have rubber aircraft. There are so many walls between the shipper, forwarder and carrier, but we've begun to break them down and get more reliability into the booking process."
Niall van de Wouw, managing director of Clive, the app for managing cargo allocations, explained: "Discrepancies between booking and tendering is a big issue. All airlines face the same daily challenges that result from it. To see this improved requires a mindset change at both airlines and forwarders. This initiative could be a game changer and benefit all parties in the long run, not just airlines."
Air France-KLM, admitted that when it first introduced the system, it revealed as many inefficiencies internally as it did externally and that it has been a challenge to capture the right information. It is currently focusing on the air waybill, ensuring that the volumes on the document match actual volumes.
Mr ten Brink, who is also chairman of Cargo 2000, hopes to introduce this as part of the carrier quality standard.
"It's hard to prove, but we have a strong feeling that our Cargo 2000 measured reliability, which has gone up three percentage points in one year, is closely related to our booking reliability.
"We are now looking to introduce it as part of C2K and trying to find solutions as to how to implement it, but it's very hard to measure."
He continued by adding that it would be some time before the carrier gets to the desired level. "It is not yet at the level we are satisfied with, and will take another couple of years to get right."