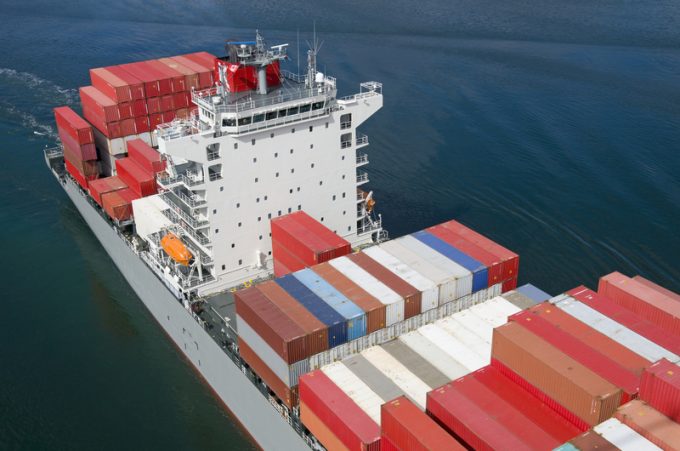 Ocean carriers are scrambling to charter larger containerships to take advantage of skyrocketing freight rates caused by a spike in demand across major tradelanes.
Handy 7,500-11,000 teu ships have been virtually 'sold out' since July and any tonnage that does become available is being snapped up quickly by energetic in-house carrier brokers.
"The top carriers are adopting a 'whatever it takes' attitude to chartering at the moment, and they really don't seem to care what they pay as long as they fix the ship," one London broker source told The Loadstar.
"And where they can't get a VLCS (7,500-11,000 teu), they are even prepared to fix two panamaxes (4,000-5,100 teu) to run in tandem," he said.
MSC, perhaps the most aggressive charterer in the market at present, has succeeded in fixing the 8,208 teu Navios Utmost for a two-year time charter at a daily rate of $22,000.
The 14-year-old ex-Yang Ming vessel commanded a rate up to 80% higher than its owners could have achieved less than a month ago.
Alphaliner said the ship was a "standard 8,000 teu-class vessel, fitted with 700 reefer plugs", adding: "Such tonnage was fixed until a few weeks ago at rates of $12,000-$15,000 for periods not exceeding one year, often on flexible redelivery terms.
"Both the rate level and the longer than usual charter period for this MSC fixture herald an era of higher rates for VLCS, although the demand could fizzle out ahead of the winter season," said the consultant..
It is understood the vessel will be deployed on the carrier's new Santana service from Asia to the North America west coast, which commences at the end of the month, between Yantian, Shanghai, Long Beach, Vancouver and Busan. The carrier intends to deploy six ships on the extra loop which it will operate outside of its alliance with its 2M partner, Maersk.
The attraction for MSC and its peers is the massive spike in freight rates between Asia and the US west coast with spot rates now approaching a record $4,000 level per feu.
And carriers resorting to fixing two smaller vessels, when they can't find any larger, has significantly depleted the fleet of open panamax vessels and spiked daily hire rates in the sector by as much as 50% in the past few weeks.
Brokers are reporting obtaining daily hire rates of up to $15,000 on recent fixtures of panamax vessels that would have struggled to make $9,000 a day at the end of July.
And, at around $330 per ton for compliant low-sulphur fuel, prices remain about $100 per ton lower than the average for the industry norm HFO (heavy fuel oil) of a year ago, making the fuel economy of the ship less relevant.
"With bunker prices still very low and freight rates soaring the last thing that carriers are worried about at the moment is how economic the ship is," said another broker source.