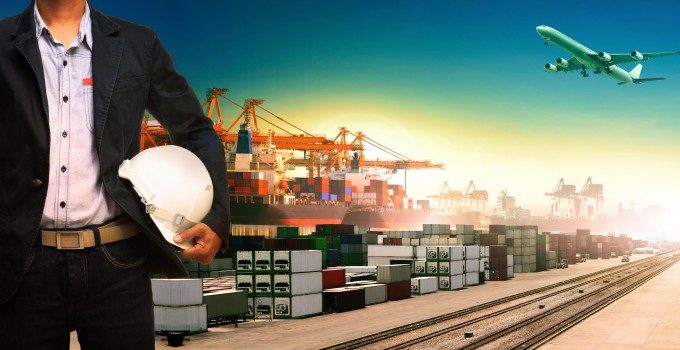 Carriers must stop paying "lip service" to product improvement, and put their money where their mouth is, said Dave Ambridge, general manager cargo, Bangkok Flight Services, in an animated speech at the Air Cargo Handling conference yesterday in Paris.
He blamed carriers for being unwilling to invest, noting that their business would eventually be eaten away. "Failure to make a firm commitment will continue to play into the hands of the integrators as they take more and more of the airline cargo product."
The air freight industry has long struggled with managing the integration of its many and varied parts, while the integrators consistently provide faster, more efficient services – at more sustainable rates. FedEx, for example, which recently announced its half yearly rate hike, as all integrators do, has just reported fourth quarter profits of $550 million, on revenues of $11 billion.
Ambridge went on to quote FedEx founder Fred Smith: "There isn't a year gone by where we haven't invested an enormous amount into trying to make the service better. There could have been some years when we could have taken the approach: 'You know what? We're not going to try to make the service better. Let's just dial it back by 2%. Most people won't notice that and we can put another 2% to the bottom line.' We've never done that."
In contrast, said Ambridge, carriers not only fail to invest, but also fail to improve service where it is easy and cost-neutral to do so. "Why won't airlines send the forwarder waybill (FWB) on to the final destination, when it could take a day off transit times for their customers? Because it is not mandated. It beggars belief."
He also pointed to the increasingly controversial Cargo 2000 quality programme, asking why only 15% of IATA airlines have joined. "Instead of dreaming up more and more FSU (freight status update) messages to send, at increased costs, why not ask for the FWB to be sent to the destination? Does Cargo 2000 really improve quality, or does it just measure what we do every day already?"
He also questioned the industry's unwillingness to adopt e-freight wholeheartedly, when it was clear there were savings to be made. "In an industry that makes such small margins of profit – if at all – I would have thought that cost savings for the industry of $5 billion would have been highly sought after. Why are we so slow to change?"
And he concluded with an appeal to the carriers to find out what their customers actually want. "Are they happy with four to six day transit times? Are they prepared to pay for the service that they want?
"We need to get the right people onto the Cargo Operations Advisory Group with IATA so we can actually confront the issues instead of avoiding them year after year. We have talked for too long and done very little."
His comments were supported by Des Vertannes, IATA's head of cargo, who delighted the handlers present by saying: "I consider handling to be part of an airline's core. Handling is worth $5.3 trillion in total."
Following on from the theme of earlier speeches, he too suggested that some airport infrastructure was inadequate. "If you look at the current facilities, it is frightening that $5.3 trillion-worth of value goes through them."
Noting a lack of funds among handlers – and some unwillingness by more passenger-focused carriers to invest – he called for investment from other sources. "We need to get investment from private institutions. Will private equity funds get involved?"
IATA Cargo has in recent months been trying to raise awareness of the importance of cargo to airline bottom lines. Cargo, on average, accounts for 12% of airline revenues, some three times that of first class passengers, and only 2% below business class, which comprises 14% of carrier revenues. "But how much investment does cargo get from the airlines, in terms of time, marketing and money?" he asked.