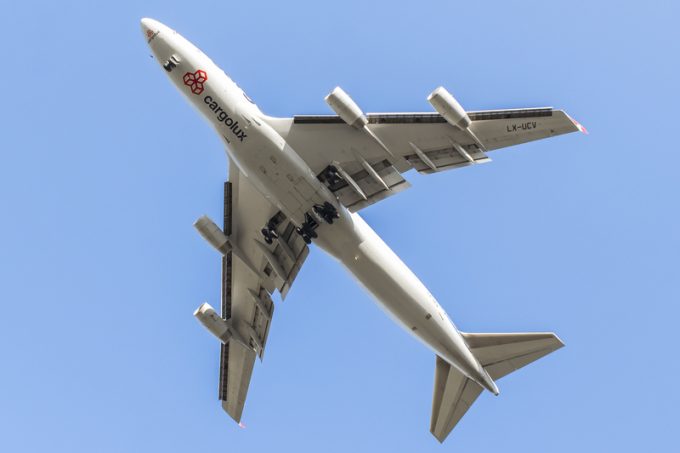 Cargolux and Bolloré Logistics have signed an agreement to use sustainable aviation fuel (SAF), sourced from a variety of producers, in joint operations.
The deal will cover 800,000 litres of SAF, helping Bolloré cut its Scope 3 GHG emissions by at least 2,220 tonnes of CO2e,
Cargolux called it "a significant achievement; one we hope to build on in the future".
The carrier, soon to announce its fleet replacement programme with either A350s or B777s, is looking to a sustainable future, but has noted the many challenges.
Talking to The Loadstar last month, CEO Richard Forson said HEFA biofuel, which converts vegetable oils and used cooking oil into green diesel, was one solution – "but feedstock is an issue".
He added: "The costs of producing SAF are very high to start with, but will fall as production increases. But it is still at a premium to traditional heavy fuel.
"We are putting a strategy together, but it's difficult getting the quantities. About 70% or 80% is already contracted-out to the big airlines and everyone is chasing what's left on the spot market. So we are looking at long-term contracts – but you can expose yourself to prices in the future. It's hard to hedge."
Mr Forson said Cargolux was interested in contracts of two to three years to get more SAF into its operations, but warned there would be a cost for customers.
"If shippers want to be carbon-neutral, there is a cost. Prices are different in 2022 than in 2020 – too much demand is chasing available supply and it's a drop in the ocean compared with what is required."
He also questioned the ultimate sustainability of SAF.
"We need a global agreement of what constitutes SAF. And do you have a completely neutral flight, or an offset mechanism, or a mix of both? Even if I use SAF, I am still emitting."
He called for a roadmap from the EU on the transformation process.
Cargolox itself  is investing $100m in new technologies to explore sustainable options, but Mr Forson says there is a long way to go to find a reliable solution.
"There is a lot of talk of hydrogen, but it won't work for long-haul widebodies, it'll be best for short- or medium-haul passenger operations. And it won't happen by 2025, although it may be doable by 2030.
"And power-to-liquid requires a lot of electricity to produce it. It's of interest, but you need the cheapest electricity. And again, that won't come into play within the next five years."
Bolloré, meanwhile, has launched a Powering Sustainable Logistics CSR programme, which pledges to cut its Scope 3 CO2 emissions by 30% by 2030, compared with 2019.
The company has launched AIRsaf, an offer based on the use of SAF that also incorporates an end-to-end approach, with low-carbon pre-carriage and post-carriage transportation, as well as management of reusable packaging.
"Sustainable aviation fuel is a key solution for Bolloré Logistics to decarbonise transport," said said Pierre Houé, deputy COO. "Building a strong partnership with a crucial partner like Cargolux is critical to enable the aviation industry to operate a transition towards a more sustainable future."