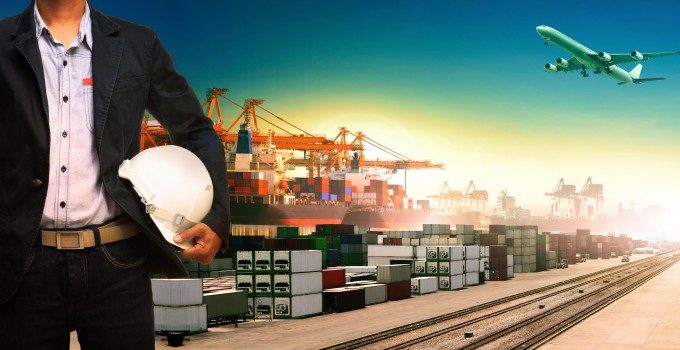 The sea-air cargo business has hitherto been dominated by two places – Dubai and Singapore. But success breeds imitation, and while there is no immediate threat to the Middle Eastern and south-east Asian hubs, especially given their separate statuses as hub airports and hub container ports, competition is emerging.
However, creating competition in this particular niche is no easy task – it requires the coordination of a whole host of players: ports, shipping lines, airlines, airports, hauliers and forwarders, as well as customs authorities and relevant free zones – that single mode logistics services don't need on such a scale.
Nonetheless, it is interesting to watch a company putting together a sea-air package to shippers and forwarders, as the Omani container hub of Salalah is currently doing.
The port – a joint-venture between the government of Oman and APM Terminals – has been in operation for about 15 years, and as such is Dubai's younger cousin. It was originally built to serve Maersk Sealand's (as Maersk Line was known in the late 1990s) relay transhipment operations and to act as an alternative to Dubai.
In the initial years, Maersk was its only customer, as it faced the same problem that all of APM Terminals' operations have had to address – the perception that it was an extension of Maersk's shipping operations and any competing carrier would receive a lower quality of service.
But the fact that it now numbers Mediterranean Shipping Co, CSAV, Shipping Corporation of India and the newly formed G6 alliance – comprising Grand Alliance members Hapag-Lloyd, OOCL and NYK; and the New World Alliance members APL, MOL and Hyundai – demonstrates it has overcome those concerns.
And volumes have poured through the port as a result – last year it handled 3.2m teu, making it the fourth largest container port in the Middle East, behind Dubai, Jeddah and Port Said, and the second largest in the Gulf region after Dubai. In the first quarter of this year it saw box volumes grow by another 3% year-on-year.
But with its deepsea transhipment business well established it is now broadening its strategy, according to chief executive Peter Ford, developing regional hub-and-spoke container flows and breaking into the sea-air business.
He said talks have taken place with feeder operators serving the wider Middle East and Indian subcontinent areas, such as X-Press Feeders and Bengal Tiger Line, and with local concern Oman Shipping Lines, which already runs a service between Salalah and Dubai, and to which it recently added a call at Oman's Port Sultan Qaboos.
At a recent port tour for shippers, forwarders and carriers, Oman Shipping Company chief executive Nicholas Fisher said: "As we go forward, we will look to expand the network, which will include Indian subcontinent, and potentially East Africa, connecting through the Salalah hub."
Mr Ford said it would increase the port's position as a regional gateway, but almost uniquely for a port manager, there is an equal concentration on developing its sea-air business, following the signing of a joint-venture with Oman Air Cargo late last year to specifically target the sector.
"We think this niche has tremendous potential – especially for cargo sea-freighted from Asia to the Middle East and air freighted to Europe. Our calculations are that this route would be $0.15 per kg cheaper than Dubai and 48 hours faster."
Another benefit is the free-trade agreement signed with the US and Singapore, which paves the way for it to be used as hub for multinational shippers trading between Asia, North America and Europe.
Other things have to fall into place of course. The adjacent free zone needs more logistics operators which will drive volumes, although DHL is building a facility there; while any significant increase in air cargo volumes through Salalah airport – located 15 minutes from the port – will likely require an increase in uplift capacity, although The Loadstar understands Oman Air Cargo is on the hunt for a freighter.
Its current capacity is limited to bellyhold – three A330-300s and four A330-200s – but volumes have been increasing: 2011 saw cargo volumes up 13% on 2010's figure of 26,800 tonnes.
That said, it is quite possibly the toughest market environment to launch a new sea-air service into, ever. The Loadstar asked one multinational forwarder offering sea-air services, who responded in the depressed manner that those in air freight industry have become afflicted with:
"For us sea-air is clinically dead at the moment. Airfreight rates from China and Hong Kong, the major origins for the sea-air demand, reached all-time low, so as a consequence demand for sea-air has declined to a very low level at the moment. Of course there is still some business, but the volumes dropped significantly," he said, adding:
"If the demand picks up again, I believe that only Dubai has the capacities to deal with these volumes. When the volumes are back at levels we used to have, then there is of course room for niche players, but I don't see how Oman Air can compete against all the airlines offering regular services from Dubai and capacity to almost every place in the world, while Oman Air will be always limited to its own (small) network."
That is a sobering assessment, but forwarders are involved in the here-and-now coalface whereas port developers have the luxury of planning for a decade ahead, and there is a lot to be said for investing at the bottom of the economic cycle, when there is time to put the systems, regulations and infrastructure in place for when the recovery occurs.