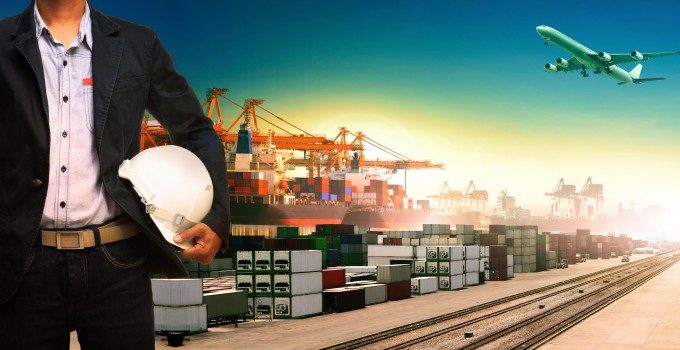 When the extensively burned-out and listing 6,750teu MSC Flaminia was drifting in the Channel in August 2012, desperately battling against time as it sought a port of refuge, not too many would have expected to see the distressed vessel back in service.
The ship caught fire in mid-Atlantic, en route from the US Gulf to North Europe, claiming the lives of three crew members and forcing the ship to be abandoned.
However, just over two years later MSC Flaminia has left the repair yard in Constantza, Romania, and resumed the remaining three years of its time-charter with ocean carrier MSC.
The ill-fated ship left Charleston on 8 July 2012 bound for Antwerp laden with 2,876 containers. Six days later it was ablaze in the Atlantic Ocean after an explosion in the cargo hold. It is suspected this was the consequence of a rogue container of misdeclared chemicals or a leakage from a tank container.
Fire-fighting tugs managed to bring the fire under control, but not before cargo holds 4, 5 and 6 were extensively damaged and the ship had taken in significant quantities of water, rendering it unstable.
Fortunately the weather was good and a salvage team succeeded in towing the smouldering ship into the Channel; but, thereafter, weeks of frustration ensued as the ship was refused access to port after port before eventually being accepted at Wilhelmshaven on 9 September.
Under assistance, the ship managed to limp into the German port where it was able to discharge the damaged containers mid-ships, as well as the mostly unaffected boxes stowed at the fore and aft of the ship.
In a complex and difficult operation, a total of 25,000 tonnes of fire waste had to be removed from the ship.
No doubt scrapping was the easiest option but the engine room and accommodation block was largely unharmed by the blaze thereby making the ship technically repairable.
In a $22m, five-month reconstruction and repair programme, involving over 200 workers at the Daewoo shipyard at Constantza, the post-panamax ship was given a second life.
Unfortunately for the owners of the cargo, not only did many lose their shipments but the general average bond costs would have reached ruinous levels for many that were under- or not insured at all.
The explosion on the MSC Flaminia could have been caused by the loading of incompatible chemicals in a container, declared or otherwise, and with more than 10% of all container traffic now including an element of dangerous goods, this is an acute problem for marine cargo insurers.
Indeed, a spate of container fires onboard ships in the past few years, and the potential for a major marine casualty and environmental disaster, makes the work of the 2010-founded ocean carrier member Cargo Incident Notification System Organisation (CINS) and its database of information essential for maritime safety.