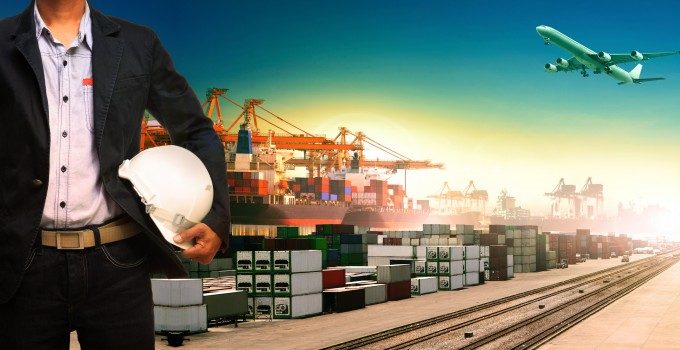 CMA CGM subsidiaries MacAndrews and OPDR are to merge and consolidate their UK south-east shortsea operations at Tilbury's London Container Terminal (LCT).
From January 1, the new MacAndrews-OPDR operation will offer nine calls a week, although it remains unclear how vessel operations and schedules will be dovetailed.
MacAndrews was acquired by CMA CGM from UK-based Andrew Weir Shipping in 2003, while OPDR was purchased from Hamburg-headquartered Bernhard Schulte Group in 2014 – the deal only being finalised in July after receiving EC approval.
The two Iberian specialists have already been operating as partners, and over the past month two joint services were announced: one based at Tilbury and the other at Rotterdam. At the time, both companies said they were "looking forward to further deepening their co-operation".
However, The Loadstar understands that a merger announcement was delayed by several weeks to consult with staff affected by the restructure.
In a statement today, Till Ole Barrelet, OPDR chief executive and now chief operational officer for MacAndrews, said: "The location, the port-centric logistics and the connectivity with the CMA CGM group were the decisive factors for the decision to consolidate at the port of Tilbury."
For MacAndrews and its customers it will mean a move from Hutchison's Thamesport facility for its four calls a week and a return to Tilbury after an absence of three years.
Losing its biggest customer is a serious blow for Thamesport and will once again put the economic viability of the facility under the microscope.
Due to draught and gantry crane limitations, Thamesport has been endeavouring to reinvent itself as a shortsea container hub and recently gained regular calls by the Helsinki-based Baltic Sea operator Containerships.
Ironically, Containerships choose the River Medway port to re-establish a direct link with the south of the UK after previously slot chartering on Samskip's vessels via Tilbury.
LCT lost its biggest deepsea customer, Hamburg Sud, to near neighbour London Gateway in 2014 and has focused on building a portfolio of shortsea and mid-sea container lines and establishing a common-user joint shortsea and deepsea berth operation.
"Today's announcement is testament to the hard work of all the team at London Container Terminal and will provide security for our staff in this extremely competitive container marketplace," said Charles Hammond, chief executive of LCT owner Forth Ports.
One UK container port executive recently told The Loadstar that there was tremendous pressure coming from carriers to reduce stevedoring rates as they struggled with weak demand and ultra-low sea freight rates.
Additionally, he feared that the current M&A activity in the industry would result in another "merry-go-round" of carriers and alliances, with further downward pressure expected on container handling rates.