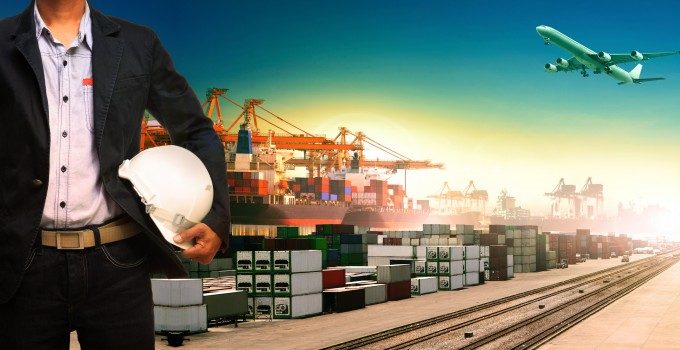 Following the news that Maersk has withdrawn its remaining services from Iran for fear of breaking international law, freight forwarders are warning the industry to be careful to avoid sanction-busting shipments, a crime which can trigger fines of up to $10 million or between 10 and 30 years in prison.
The US currently has "comprehensive" sanctions, preventing the export of any US goods and services to countries including Iran, Cuba and Sudan, while another 11 countries or regions have partial restrictions. And sanctions against Iran are tightening. In August the US approved new regulations against the Iranian oil industry, while EU ministers are meeting on Monday to press for further sanctions on financial institutions, the energy sector and maritime shipping.
"As an agent I would be concerned if I had a US office and worked with Iran, as the US can be quite brutal," said one forwarder. "Even raising a legitimate question could get you into further trouble – you could be seen as a saboteur. But then again the EU and the UN also have sanctions on Iran, so forwarders are probably liable even without a US office."
Andrew Robins, vice president customer service for the WCA Family of forwarders, told The Loadstar that a WCA member in Germany had recently flown some ship spares into Dubai, to be reloaded onto a vessel. "It turns out the vessel was under an Iranian flag, and UPS has subsequently held the shipment, and given our member a number in the US to call, and the whole thing is now going nowhere.
"So there are many risks at this time dealing with Iran, not just on what is the actual shipment. Some countries, without warning, can seize shipments. And if the freight has not been paid for, the agent will be obliged to pay the carrier but will have a hard time getting his money from the customer."
Forwarders could also fall foul of laws which vary from country to country. "One of the problems is that there is a difference between UK and US laws," explained one global forwarder based in London, with an office in the US. "We found ourselves booked to handle cargo inbound from the US, repackaged in the UK and then on to Iran."
The forwarder, who preferred not to give his name, contacted the UK Foreign Office who said that if the consignee was approved, it was acceptable.
However, US laws state: "All US persons must comply with … regulations, including all US citizens and permanent resident aliens regardless of where they are located, all persons and entities within the United States, all US incorporated entities and their foreign branches."
The forwarder added: "We are having to refuse cargo that is legal in the UK because we have a US office. I want to warn other forwarders who might not know about this."
US regulations also state: "With certain exceptions, foreign persons who are not US persons are prohibited from reexporting sensitive US-origin goods, technology or services to Iran or the Government of Iran. Foreign persons involved in such reexports may be placed on the US Commerce Department's "Export Denial Orders" list."
The international community is concerned about goods which could help Iran develop its nuclear programme. Shipments for Iran are often labelled as "building materials" or "electronic motors and parts", which can cover a multitude of contents.
"It could be destined for nuclear power stations, you simply don't know," added a forwarder. "But all of it is embargoed under US rules. We had a shipper wanting to air freight through the UK for Iran. But we didn't know the shipper, and thought it best to stay clear."
A charter operator added: "I wouldn't touch shipments to Iran. There's too much to lose."
Much of the illegal trade from the US to Iran goes through Dubai. A spokesman for Emirates, which flies to Tehran, explained: "Our systems are updated with details provided by the UN on the names and contact details of any parties affected by an embargo to ensure that shipments to them cannot be booked or made. In addition, our SkyChain system has in-built intelligence to alert us to any variations such as name changes. Should we receive such an alert, our team will always re-confirm details before permitting any booking or shipment."
Maersk has learned the hard way. Two years ago the shipping line was fined $3 million for breaking US sanctions on shipping to Iran and Sudan. The US alleged that between January 2003 and October 2007 the carrier moved 4,714 shipments on a US-flagged vessel either to or from Iran or Sudan.