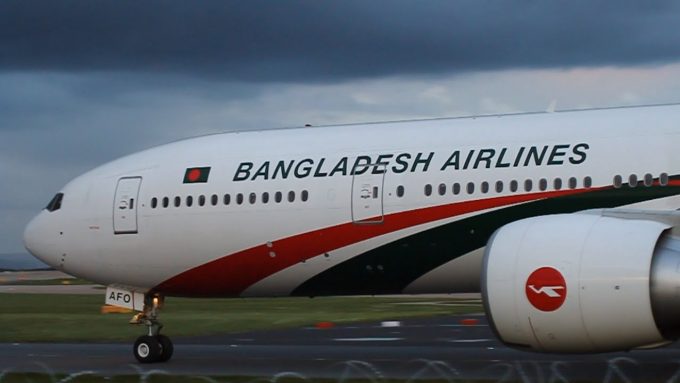 Biman Bangladesh Airlines (BBA) is to buy two freighters from Europe's Airbus to start a dedicated air shipment business aiming to grab a large chunk of the cargo it is currently carrying in the hull of passenger aircraft.
 At the same time, BBA is to buy eight more passenger aircraft from Airbus to boost its 21-strong fleet, a deal that will break the long dominance of US plane-maker Boeing at the national flag carrier.
Biman will buy two wide-bodied A350 freighters to expand its air cargo business at $200m each, according to officials. Airbus got a toehold into Biman's fleet after much persuasion.
At a March aviation summit in Dhaka, Airbus put a number of proposals to the government of Bangladesh, including selling it aircraft and an arrangement for an aviation partnership with the UK and France.
Bangladesh prime minister Sheikh Hasina has for some time been calling on Biman to buy freighters to start cargo transport services. Currently, 14 foreign airlines operate air cargo services in the Bangladesh market, where Biman has a very paltry share. Last year it carried around 28,000 tonnes of cargo in the bellyholds of passenger flights.
According to officials, on Friday, Bangladesh and the UK signed an Aviation Trade and Investment Partnership in London to expand their cooperation. The UK is likely to provide long-term loans from its UK Export Finance Scheme to Bangladesh to buy freighters and other aircraft under the arrangement.
 Dominic Jhonson, UK minister for investment, said: "This deal demonstrates the UK's commitment to strengthening Bangladesh's aviation industry, in turn helping to create jobs in both countries."