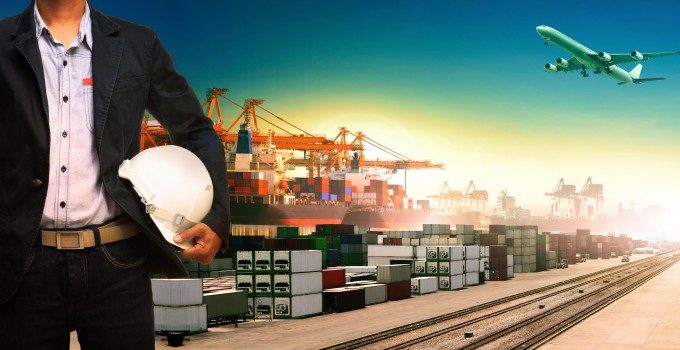 David Bang, CEO of DHL's cool chain forwarding subsidiary, LifeConEx, chats with The Coolstar about booming regulation, pharma's shift from air to ocean, unapproved containers and, of course, DHL's latest temperature-controlled product.
Hi David. What is LifeConEx, and your connection?
LifeConEx is DHL's temperature-controlled logistics management specialist, so we basically work with clients in the life science and healthcare industries. We were a joint venture started in 2005 between DHL Global Forwarding and Lufthansa Cargo. Now we are 100% owned by DHL Global Forwarding. We're based in Miami but we are very much global. I have been with LifeConEx since the beginning in 2005 and was with DHL before that, so I've been with DHL 15 years.
What are you plugging?
DHL Thermonet is our new standard for managing our temperature-controlled shipments from a forwarding point of view. We have invested in our network, built in smarter processes and invested in our infrastructure. We've brought in  technology such as RFID and tracking devices as well as our IT platform, called LifeTrack, to give our customers a network-driven, cold chain-driven, dependable and efficient solution which is GDP-compliant.
What is GDP compliance?
The European Goods Distribution Practices Guideline came into effect in September 2013. It's basically a regulatory guideline from the EU. The previous version was launched in 1994 and previously it was five pages of document. Now it is 20 pages, very specific and demanding.
There has been an industry feedback period, so there have been adjustments of unrealistic demands, which we're happy about, but overall it's definitely sending standards higher; and there's a ripple effect where other countries are saying, 'You know what, we're going to adopt that standard'. So it has been a challenging period for customers, but at the same time an opportunity for DHL Global Forwarding.
You say GDP has been 'challenging'. How challenging?
People knew that EU GDP was coming but they never saw it coming in a way that it actually has more power than we originally thought. It's not just about the EU. India is adopting it. China is adopting it, so globally countries are adopting these processes or enhancing their existing processes. Our response has been to launch DHL Thermonet.
What's next in cool chain regulation?
I see more and more collaboration between the FDA and the EU and even the UK. When I attend seminars and conferences large and small I see many collaborative efforts. That is the trend and other emerging markets are definitely looking at these guidelines and looking at enhancing their model, so the world is becoming more standardised.
Speaking of US regulators, The Coolstar recently covered the FAA's continuing failure to approve Envirotainer's 'e1' series air freight container. Does that cause you problems?
That is a challenge for us but we're container-agnostic. For us it is about network. It might be nice in some cases if the e1 was approved by the FAA so we could fly them on US-flagged carriers. That would be great, and whenever I see them I push them, but at the same time it doesn't mean that we stop our services. We have other solutions.
Where are you looking for growth?
For me the most interesting thing is some of those emerging pharmaceutical and biotech companies outside the US coming in. Their pipelines are pretty strong and they're also going after the bio-similar and generic markets.
Also, coming out of China and India are companies starting to gaining approvals in other emerging regions such as the Middle East, Brazil and Argentina. That's quite exciting. We're starting to see some interesting trades emerging, either intra-Asia or from China into, say, Latin America, because although those products might not be approved in Europe or the US, they are starting to get approval in countries where governments are keen to keep healthcare costs down by using alternative or generic forms of medicine.
Do you view Ireland as important?
Ireland actually has all three components of what we look for. It has a huge manufacturing side from big companies such as Pfizer. At the same time the Irish health authority is very vocal and outgoing in influencing what logistics has to do in the supply chain, so we are very close to the government and health authority in Ireland. In fact I think we are the only company, or one of the only companies, to be approved by the Irish authorities from a GDP point-of-view.
Is the health of the air freight market supportive for your business?
The air industry has been struggling for years but I see some carriers that understand their profitability and how to work with supply and demand and are surviving. Not all airlines are struggling. Some good carriers are thriving and a lot of them are partners with DHL Global Forwarding. When it comes to life sciences, we make sure we work with preferred carriers that not only have financial backing but which understand the processes and people and infrastructure. We often work very closely with them to establish or enhance their cold-chain products. It can't be a one-way street.
How does ocean transport figure in life science logistics?
Air is certainly bigger than ocean, but a lot of factors go into that and, ultimately, we and our customers see that we're getting to a point where temperature-controlled ocean shipping is stable, compliant and cost-effective.
That is definitely a trend that customers are looking very carefully at, and some are actually converting to ocean shipping, and we're continuing to have that dialogue.