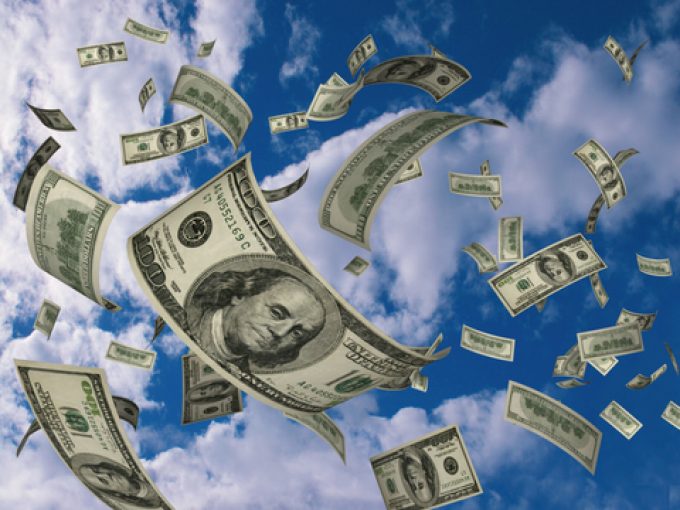 Atlas Air executives can expect a significant payout if the carrier is acquired by an Apollo-led consortium, as indicated yesterday in the US Wall St Journal.
According to "people familiar with the matter", Apollo Global Management is in advanced talks to buy Atlas Air, with a deal expected "soon".
Apollo has form: in 2018, a year before the low-cost carrier became an Amazon capacity supplier, it bought Sun Country Airlines; it also invested in Swissport and Aeromexico in 2020. Famously – or perhaps infamously – it also bought TNT Logistics and EGL, to form Ceva Logistics, in a deal which saw claims from staff that they were "pressured to roll-over their proceeds from the sale into Apollo-controlled Ceva under threat of losing their jobs".
Now, Apollo is said to have its eye on Atlas – or perhaps Atlas has its eye on Apollo.
Alessandro Pasetti, head of Loadstar Premium, whose coverage you can see here, said: "I am of the opinion that Atlas is trying to shop itself, it is just about the right time to do that."
He added that the leaked news had helped Atlas Air (AAWW) share prices "re-align, performance-wise", with ATSG, with AAWW having trailed ATSG in the year-to-date by some 16 percentage points, despite yesterday's climb.
According to Mr Pasetti: "If Apollo is going for it as part of a consortium, they will surely want 100% of it, and it will be delisted."
Happily for Atlas Air executives, according to the latest compensation awards deal, filed in February, they will be in line to receive a good payout if Atlas is majority taken-over.
The "change in control" clause is triggered if anyone acquires ownership of AA securities that results in them holding more than 50% of value of shares, or total voting power, or anyone that, in a 12-month period, acquires 30% or more.
If that change in control triggers a job alteration in any way, then executives can resign with a termination bonus. The target bonus percentage is 100% of base salary ($850,000) for the CEO, 90% for "EVPs who also hold the title of CEO of Titan" (Michael Steen, whose base salary is about $656,000) and 85% for other EVPs. The maximum bonus on base salaries rises to 200% for the CEO, 180% for Mr Steen and 170% for the other EVPs.
It is worth noting that under the CARES Act payroll support, Atlas received $406m from the government at the onset of the pandemic, but had to impose "certain limitations on executive compensation until 24 March 2022". Last year, CEO John Dietrich reportedly took home $2.5m, while Mr Steen took about $3.3m.
One air cargo executive said: "This deal is real, and those guys will get mega-millions under the change of ownership deal."
Atlas last year finished protracted and acrimonious negotiations with its pilots. The Teamsters Local 2570 put out a statement on the news of Apollo's interest, saying: "There is no doubt this news could lead to another major milestone for the pilots of Atlas Air, however, it is too early to determine how this potential transaction would impact our careers.
"In order for any corporate transaction involving Atlas Air to be successful, it is imperative the airline must recognise the value our pilot group brings to the company. At a time when pilots are in tight supply, it is critical to attract and retain available pilots with a competitive pay and benefit package. Future corporate plans to grow or simply maintain our current flight operation will only succeed with valuing our pilot group as a key stakeholder. We look forward to engaging in meaningful discussions on the future plans of our airline."
Meanwhile, the market for large deals has slowed dramatically. According to Dealogic, about $1trn-worth have been signed so far this year, the lowest level in five years – excepting 2020 – and a 40% drop on 2021.