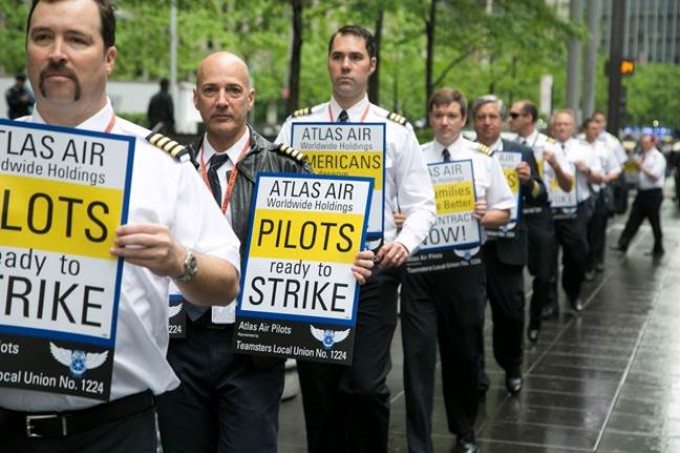 Atlas Air appears to be making headway with its pilot problem: yesterday it announced it had agreed with Local 1224 of the International Brotherhood of Teamsters on "interim enhancements to the collective bargaining agreement (CBA) covering pilots employed by Southern Air.
The agreement puts Southern Air pilots on the same wage scale as those of Atlas Air and is "comparable" in terms and conditions. The pilots still need to ratify the interim agreement – and then the negotiations will continue on the CBA.
COO John Dietrich said: "We remain committed to completing the bargaining process for a joint contract covering all of our pilots in a timely manner and in the best interests of all parties."
You can read the statement here.
The news follows an announcement last week that Atlas Air is attempting to make it easier to recruit pilots through a partnership with GoJet Airlines, which guarantees the regional carrier's pilots get an interview with Atlas. First officers at Missouri-based GoJet with military experience will be eligible to interview at Atlas after one year. All other pilots will be eligible after two years.