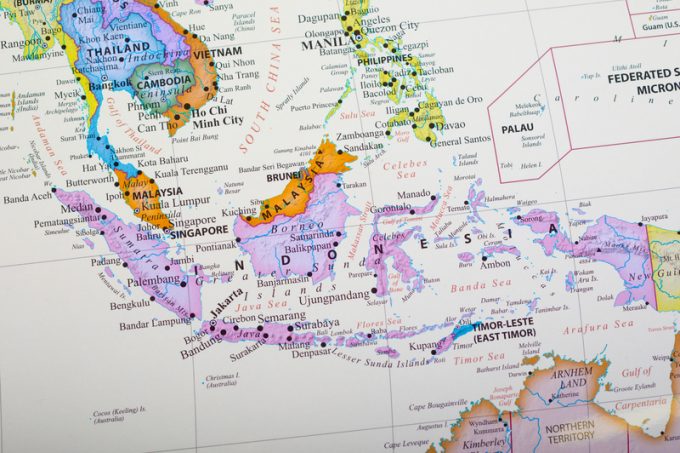 South-east Asia's container trade with the US is growing faster than China's, highlighting the region's shifting sourcing patterns.
According to the Japan Maritime Center (JMC), the share of US container imports originating in Asean broke through 20% for the first time last year – while China's share declined for the second successive year.
Asean volumes were up 16.1% to 4m teu, bringing the region's total share to 21.9%, while volumes originating in China (excluding Hong Kong), increased just 2.4% to 10.8m teu, resulting in a 0.9% loss in market share.
However, China-origin cargo still accounts for almost 60% of total US imports.
The JMC data shows the furniture and home electronics categories recorded the biggest volume growth from Asean, reflecting lockdown shopping trends in the US, with respective increases of 13.1% and 29.4%.
Vietnam-origin cargo was the biggest winner, however, volumes shooting up 24.8% to 1.99m teu, and bringing the country's share of US imports to 10.8%.
Shipping lines have reacted to the gradual shift of sourcing to South-east Asia by adding direct calls from the region, particularly on transpacific trades.
For example, in March, MSC said it was bolstering trade between South-east Asia and the US west coast with a new Sentosa service, which directly links Laem Chabang and Vung Tau (Cai Mep) with Long Beach.
Meanwhile, according to the Asean+3 Macroeconomic Research Office (AMRO), while the Covid-crisis has "exposed the vulnerabilities" of global value chains (GVCs), South-east Asia is "still well-positioned to benefit".
Hoe Ee Khor, AMRO's chief economist, said: "Although we have seen some cross-border relocation of GVCs globally, the Asean+3 region will remain a highly attractive location for GVC investment in the post-pandemic world. GVCs are an integral part of Asean+3 economies, taking up half of their regional and global trade volumes, and driving regional growth.
"Disruption brought about by natural disasters, trade tensions and the pandemic have restarted a debate over future trade regimes and possible GVC reconfiguration, presenting the region with both challenges and opportunities.
"A China+1 strategy, where China remains the main supply and consumer node but certain operations are relocated to its neighbours, will improve resilience and diversification."