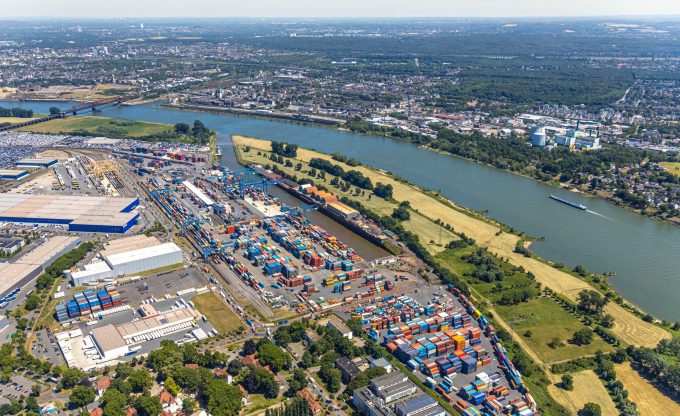 In an exclusive interview on this month's The Loadstar Podcast, Tim Scharwath, CEO of DHL Global forwarding warned shippers not to expect the current record high freight rates to start falling at least until next year's Chinese New Year.
Nevertheless, a straw poll of The Loadstar shipper contacts this morning suggests that there is a slight softening of short-term freight rates from Asia to Europe and the US for the second half of July and into August.
Although it is a confused picture: a couple of contacts reported the market was actually getting even tougher, and that rates were still tracking north.
"We had an FAK increase on our rate from 1 July, but now we are being told by the carrier, off the record, that that will come off in the next couple of weeks," said the CEO of one UK-based NVOCC.
"We are not paying anywhere near the $21,000 rate we keep hearing about, but it is still costing us four times as much to ship our boxes as it did last summer," he added.
However, another forwarding contact was less optimistic.
"We are certainly not seeing any reductions, it's very spot rate now, take it or leave it, ranging from $16,000 to $21,000," he said.
And a Singapore-based forwarder told The Loadstar today export capacity remained "limited, due to a shortage of equipment", and there was upward pressure on rates.
Today's Freightos Baltic Index (FBX) reading for Asia-North Europe stood at $12,203 per 40ft, up 7.4% on the week and an incredible 600% higher than for the same week of last year. For Mediterranean ports, the FBX increased 2.9% on the week, to $11,684 per 40ft, 511% higher than a year ago.
Meanwhile, on the transpacific, the FBX recorded a second consecutive decline for Asia to the US west coast, down 5.9%, to $6,348 per 40ft, 8% lower than the reading on 25 June, but 130% ahead of a year ago. For the east coast however, the FBX was up 5.2% on the week, to $10,476 per 40ft, which is up 211% on 12 months ago.
Elsewhere on the transatlantic, the FBX recorded a further 3.5% increase in the spot rate for North Europe to the US east coast, to $5,952 per 40ft – the rate having soared by 174% since the end of March.
Freightos Group research lead Judah Levine said capacity restrictions by carriers had "amplified" the rate increases, adding: "For example, rates from Europe to the west coast of South America climbed 18% this week, to $2,507 per 40ft, and have nearly tripled in just the past six months."
Meanwhile, it appears that the White House has the ocean carriers in its sights after extensive lobbying from US farming associations.
There have been reports over the past few days that the Biden administration is planning to issue an executive order calling on the Federal Maritime Commission and Surface Transportation Board to crack down on the container shipping and US rail freight sectors that made it "onerously expensive for American companies to transport goods".