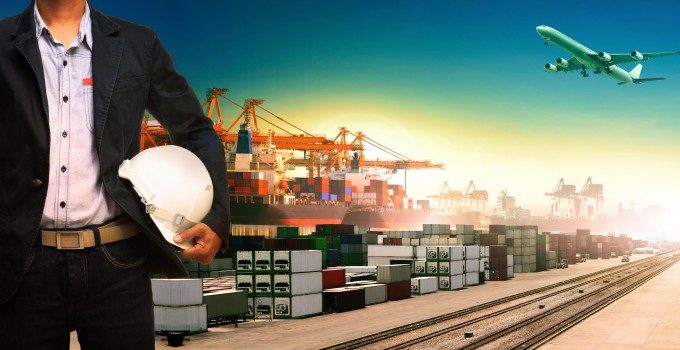 APM Terminals has signed a deal to enter the Colombian market in the key Caribbean port of Cartagena.
It announced today that it has acquired a 51% stake in the multi-purpose terminal at the port operated by Bogota-headquartered Compañia de Puertos Asociados (Compas).
Under the terms of the deal the two companies will invest $200m each in upgrading the terminal into a container handling facility with an initial annual capacity of 750,000 teu, capable of serving the larger ships that are expected to transit the Panama Canal when its expansion is completed next April.
APM Terminals chief executive Kim Fejfer said: "Colombia represents one of the most promising investment opportunities in the region and we are pleased to participate in the country's ongoing economic growth and development. Cartagena has enormous significance in South America ports and this JV underlines APM Terminals' growth and investment plans."
The deal will also bring inter-terminal competition to Colombia's main container hub for the first time. Box operations have hitherto been dominated by the privatised port authority Sociedad Portuaria regional de Catagena (SPRC), which itself has been the subject of a series of acquisition bids over the past few years.
Over the past two decades SPRC has made huge advances in modernising what has become both the main container gateway to Colombia's industrial hinterland, and the major transhipment hub on South America's Caribbean coast, providing effective competition to the more established hubs at the Atlantic entrance to the Panama Canal.
Cartagena's throughput grew 13% last year and stood at 2.1m teu, with the Compas facility understood to have contributed 250,000 teu and 1.5m tonnes of general cargo. It will continue to serve ro-ro, bulk and project cargoes. Colombia's total throughput was estimated at 3.35m teu, and it is the third largest South American economy after Brazil and Argentina.
"Compas has the service reputation and expertise in Cartagena and Colombia that ideally fits our Latin America partner strategy and port development ambitions," added Joe Nicklaus Nielsen, APM Terminals' global head of container business development.
Colombian exports include a huge variety of natural resources including mineral fuels, oils, distillation products, precious stones, forest products, pulp and paper, coffee, meat, cereals, vegetable oil, cotton, flowers, sugar and fruit, as well as processed fish and a growing list of exported machinery.
An APMT client advisory issued to Colombian shippers and freight forwarders serving the market added: "We like the Colombian government's infrastructure goals – which include 7,000 km of roads for the 2016-2020 period, upgraded railway, ports and the expansion of Bogota airport.
Compas was formed as a joint venture between Colombian infrastructure and energy conglomerate Grupo Argos and Southern Port Holding, itself a joint venture between Colombia's Echavarría Obregón family and Spanish-based Ership. It also has terminal interests in the US port of Houston and Panama, as well as Colombia.