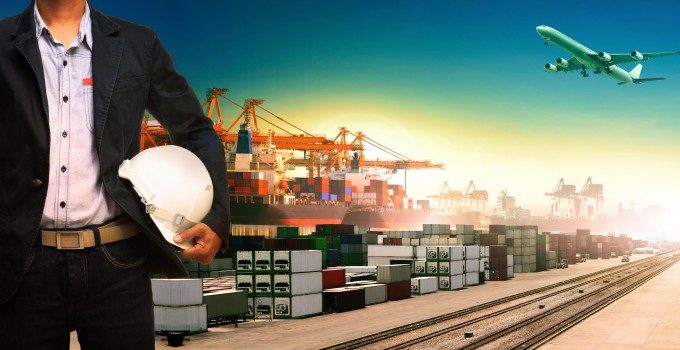 Air Cargo Germany appears to be the airline that will never quite disappear. Recent reports suggest there is again talk of its resurrection – albeit in a different form.
The latest information, gained from several sources, is that ACG's remaining two aircraft, which were leased from Iceland's Avion Aircraft Trading and stored at Frankfurt Hahn, have failed to find a buyer and need to fly again to prevent further losses to the owner.
Knowledgeable sources report that there is a plan by the financial guarantor of the 747-400Fs, thought to be Russian, to re-register them in Azerbaijan as a new cargo airline. However, CH Aviation reports that any phoenix-style reawakening of ACG, possibly renamed AirCargoGlobal, will continue to operate out of Hahn.
Frankfurt-Hahn airport deny any knowledge of the plan, while Avion Aircraft Trading failed to answer calls.
And on closer inspection, this proposal seems unlikely – not least because ACG failed to work in its previous incarnation – and the Azerbaijan connection seems doubtful.
Azerbaijan, which has invested heavily in its aviation sector, is dominated by Silk Way Holdings, the aviation company which – among many other businesses – owns Silk Way cargo airlines.
Very little has been written about Silk Way, but it appears to command a strong position in Azerbaijan. While one source in Baku described it as "the mafia" of local aviation, western partners say it is well run and a "very good airline".
Boeing estimates that Silk Way's air cargo traffic grew more than 40% between 2007 and 2012, but accurate figures for the carrier, which operates 18 freighters, are hard to come by.
The airline's plan, according to Zaur Akhundov, president of Silk Way Holdings, is: "To provide better service and rates to compete. We need a world-class team and world-class service; and we have both."
Despite, according to its website, having offices in Miami, New York, Washington DC, Houston and Chicago, Silk Way West Airlines appears to offer only one scheduled service to the US: between Borispol, Kiev and Albuquerque, New Mexico. But, as Mr Akhundov noted: "The global market situation is very challenging, and we need to focus on rapidly developing regions".
One rapidly developing aviation region is Azerbaijan itself, which now boasts the region's third-largest air trade with Europe, after Russia and Kazakhstan.
In a recent conference in Baku, there was much talk about the amount the Azeri government has invested in the aviation sector. Azerbaijan, roughly the size of Portugal, or the US state of Maine, has six major airports, all of which have received significant upgrades in recent years.
Airport projects in Ganja, Lankaran and Zagtala cost some $150m. The contractor, incidentally, was Silk Way Construction, which has done no other construction projects, according to local media.
The president of Azerbaijan Airlines (AZAL), Jahangir Askerov, said at the Caspian Air Cargo Summit: "Azerbaijan now has six international airports. Some people have asked why we have built them so close [together]. Because we now have daily flights to Moscow and we have opened the doors to air companies and people who want to operate with us."
Although "the doors may be open" to local passenger carriers, there is little cargo competition. The only all-cargo operators into Azerbaijan are Cargolux and MASKargo, both partners of Silk Way, while Baku is the only airport receiving freighters.
A new, Azeri-registered all-cargo airline seems unlikely in that environment; particularly given Silk Way's high-level connections.
Silk Way Holdings, according to local media, also owns a share in Silk Way Bank, as does the daughter of Azerbaijan president Ilham Aliyev, and Zarifa Hamzayeva, the wife of AZAL president Mr Askerov. It also owns one of the country's premier football club, AZAL PFC, whose president is Silk Way president Mr Akhundov.
Silk Way Holdings has also been busy acquiring companies previously owned by state-owned AZAL in what one media report claims had not been a "transparent" privatisation.
Along with the bank, Silk Way Holdings appears to have significant stakes in Silk Way Insurance, Sky Catering Company, Airport Gate Company (which runs airport taxi services), Silkway Technics maintenance company, SW Travel, which sells AZAL tickets, SW Business Aviation and Duty Free.AZ. There may not be much room in the market for aviation rivals.
Silk Way was unavailable for comment.