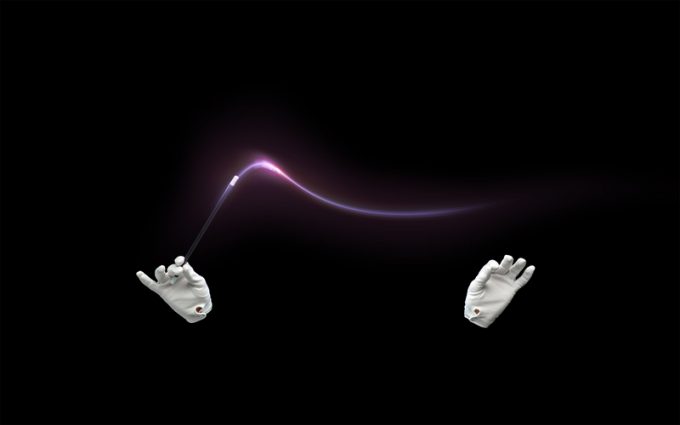 Let's set the record straight: Ceva Logistics hasn't healed and it will take years before it shines, if it ever does.
Yet the bears who insist the business is doomed – there are a few of them out there – and that losses are structural may well want to pay a bit more attention to its numbers and underlying financial trends, if they are confirmed through to 2020.
Is the 3PL problematic? Yes, of course, after over a decade of mismanagement. A lost case, though?
I don't think so under the ownership of CMA CGM, which one Saadé generation after another seems to be proving that it's able to pull the proverbial rabbit out of the hat every time it needs to.
No magic wand
But being protected under the CMA CGM umbrella is no magic wand for Ceva.
However, its latest trading update gave hope that its parent knows what remedies must be applied, and is addressing the structural financial imbalance of its accounts on multiple levels, just as an additional fillip might be layoffs of a certain scale in the near term, as Christmas is upon us.
Insiders recently told me that "streaming" staff functions is not on the cards, which is reasonable given employee investment trends for most 3PLs, but doesn't square with what I had heard elsewhere – either way, alongside other measures, a lighter headcount is necessary, I'd argue, if Ceva is to buck the trend of multi-year losses.
In what effectively ought to be a synchronised effort at corporate level, lower interest expenses on its existing debts must also be top priority (in spite of a first de-leveraging effort at IPO) in a sector where most 3PLs have typically little/manageable debts and/or are net cash.
In my initial take last week following its interim update, I preliminarily flagged the first cost line trends that Ceva is actively addressing – cost of goods sold, hence third-party transport services. That's one traditionally key value lever to pull as inflationary third-party transport costs eat into gross profits well before other fixed costs – often growing in the industry at a steeper pace than revenues, driving much sought-after IT operating investment – harming operating income.
Get going
Latest woes in air, subdued growth rates elsewhere – margins outside freight forwarding activities are thinner; see the table above – and more discipline in choosing profitable accounts and procurement strategies lately helped most 3PLs alleviate the pressure on gross profit margins – Kuehne + Nagel is a good proxy here, with gross profit margins likely bottoming last year.
In terms of cost management, Ceva on a sequential quarter-on-quarter basis recorded positive trends, although core staff costs remained broadly stable. That, in isolation, is rather encouraging given its previous upward trajectory.
Let's look at trends in the previous comparable quarters in 2017 and 2018 up to the end of the third quarter (Q3) of each year.
Total direct and indirect Q3 18 costs rose, with total expenses up 3.9%, against a 1.5% growth in sales.
In the first nine months (9M) of last year, revenues rose 6.8%, outstripped by a 7.5% rise in total adjusted expenses, just as the company's management took their eyes off the ball following a market listing that opportunistic M&A arbitrageurs enjoyed for just over a year.
Now, this was nothing unusual for Ceva, even though in previous years it tried to become a leaner entity.
Take 2017 versus 2016 numbers in Q3, with revenues up 6.1% and total expenses rising by exactly the same amount…
… while in the first nine month of the year, sales grew 3.8% and total adjusted costs rose by 3.8%…
2017 was the year during which the company promised it was preparing to generate free cash flow, consistently, over time. That didn't happen, however, and its free cash flow profile remains weak indeed, albeit there are signs it's improving.
Fewer promises and more facts, I am reassured by CMA CGM insiders nowadays, is the way forward for Ceva alongside the intention of cutting the debt load, which would lead to diminishing interest expenses. With $1.7bn in current/non-current borrowings still on its books (excluding lease liabilities), and a cost of debt in the high single-digit range, it would need to halve its total debt load to turn Ceva into the black.
It's already making some effort, as its Q3 19…
… and 9M 19 results indicate.
With core adjusted expenses falling more rapidly than revenues (sales -3.4% vs adj. costs -9.7% in Q3 19; sales -3.4% vs adj. costs -8.6% in 9M 19) – staff costs are down mildly, while unspecified "other operating expenses" fell 35%, without providing any granular view.
Still, it needs to find another $100-$200m of cost savings somewhere, and that means up to 4,000 employees could be caught in the line of fire based on my calculations, which is still broadly in line with my base case scenario.
When I argued that the axe would fall on Ceva (a few agree this is inevitable if it's ever to become structurally profitable), explaining why, based on the numbers, there was no other way out, Mr Reality commented:
"Another bean counter article based on assumptions made on moving beans from one bracket to another. Ceva has already slashed its North American management staff leading up to the IPO and the rest are slowly leaving due to the strain of 16hr days doing work that was once the responsibilities of three people. A knee jerk staff reduction is an analyst's answer to efficiently operating when the reality should be efficiency improvements that reduce the need for staff, allowing staff reductions to occur."
That was absolutely fair criticism at the time, given previous trends – less so now perhaps, although there is still some merit there. In truth, the next couple of quarters should shed light on what's going on in-house, just as the bulls are hoping for a successful turnaround a couple of years later than initially envisaged.