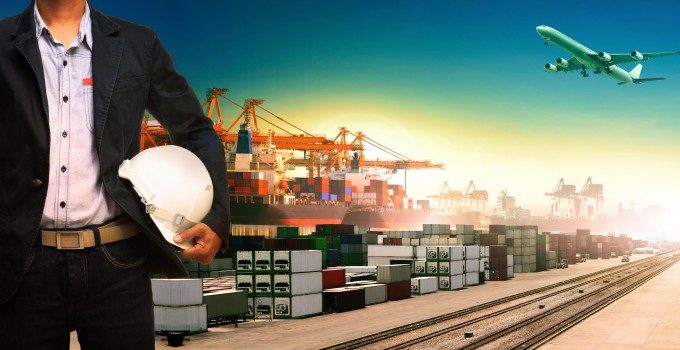 News that Amsterdam Container Terminals (ACT) is shutting down operations may not come as a great surprise to those who have watched its decade-long struggle to establish a foothold in Europe's box handling sector – as this reporter has.
It is a sad end to a facility that promised great innovation and a step change in vessel handling productivity, but soon came to be viewed by many as a 'White Elephant'.
Formerly known as Ceres Paragon Terminal, it broke the rules of container terminal design. Built at the turn of the millennium by US-based terminal operator Ceres Group, it is the world's only container terminal to feature an indented berth that allowed cranes to service boxships from both sides.
Many in the conservative port industry were sceptical about the effectiveness of an indented berth. Then there were questions about the suitability of the terminal's location – the several hours' deviation ships would face transiting the sea locks and the North Sea Canal to reach the port. The draught of the sea canal was also a restriction, with a railway tunnel beneath it making it impossible to dredge deeper. And did it make sense to build it only a stone's throw away from Europe's largest container port, Rotterdam?
But Ceres Paragon was developed with something of a 'build it and they will come' mentality – after all, it was a time when growth of container traffic was thought to be unstoppable.
I recall having a breakfast meeting in an upmarket Amsterdam hotel 12 years ago with Ceres Group founder and chairman Christos Kritikos, while the terminal was under construction.
During the interview the exuberant, Athens-born Mr Kritikos waxed lyrical about the inevitable success the new terminal could look forward to – and he was very persuasive: it was to put Amsterdam on the map for containers; how could it fail to be highly productive with cranes operating from both sides?
His enthusiastic arguments seemed to have worked their magic on the Port of Amsterdam. There was much head scratching around that time among industry observers about how Mr Kritikos had struck such a favourable deal for the development. But Amsterdam was clearly determined to stake its claim in the burgeoning container handling business, if not at all costs, at a relatively high cost.
Most terminal concessions in Europe then, as now, saw the port authority pay for the infrastructure, while the operator funded the superstructure – the cranes and straddle carriers etc. But, as well as funding the building of the terminal, the Port of Amsterdam coughed up for two-thirds of the superstructure.
These days, container terminals aren't usually built without pretty strong commitments from potential carrier customers. Indeed, having at least one shipping line as an equity stakeholder and anchor customer is now the favoured option, as has been the case with the box terminal concessions in Rotterdam in recent years.
But Ceres and Amsterdam were on their own at the outset and nobody wanted to call. Things looked up when NYK acquired a minority stake in 2002, but other than a couple of test calls, the Japanese shipping line didn't make use of the terminal.
For many years, one could look down from the sky while flying into Schiphol Airport to see the terminal empty, with never-used quayside cranes and a line of 38 straddle carriers standing idle.
NYK eventually acquired full ownership of the terminal in 2006, beginning a two-year period – on the crest of an economic boom – when it would finally handle some meaningful container traffic, reaching 425,000teu in 2008, with regular calls by the Grand Alliance.
This was also the time when the handling equipment was refinanced and taken on by the operator, releasing the port authority of its burdensome two-thirds ownership.
At the end of 2008, the facility was acquired by Rotterdam's main terminal operator ECT, owned by port giant Hutchison Port Holdings. The deal was done via a swap share agreement that saw NYK take a stake in ECT's Rotterdam operations.
ECT had gained control of a facility that had hitherto been a fly in the ointment and industry rumblings suggested the acquisition put the terminal's future in greater doubt.
Renamed Amsterdam Container Terminals, its throughput crashed to 200,000teu in 2009 after losing two Grand Alliance Asia-Europe services to Rotterdam.
From then on, the writing was on the wall for the ill-fated facility. The ensuing economic downturn combined with the opening of ECT's state-of-the-art Euromax terminal in Rotterdam saw ACT abandoned. The Grand Alliance moved its remaining service to Rotterdam in 2010 and staff layoffs at ACT followed.
ECT said that it would continue to operate ACT as a small mature deepsea terminal, at least until the new, larger locks were built at IJmuiden by 2020, and so the terminal limped on. But, finally, on Thursday last week, ECT CEO Jan Westerhoud conceded that there was too little demand to justify keeping ACT open.
The 32 remaining staff members are now facing a redundancy process, some of the cranes are being sold off to Spanish ports and the straddle carriers are likely to be redeployed to Rotterdam. It remains unclear what penalties the port authority may impose on ECT/Hutchison for its early exit.
If there are lessons to be learned from this sorry tale, one surely is that you have to build container terminals where there is demand from shippers and carriers, and perhaps not in the shadow of one of the world's biggest container ports, equipped with all the associated services, and which can outdo you on scale and hinterland connectivity.
But this was a maverick project for many reasons other than just its proximity to Rotterdam. Trying bold new ideas can lead to great leaps forward; but all the ducks must be lined up in order to shoot them down and, sadly, ACT/Ceres Paragon never managed to achieve that.