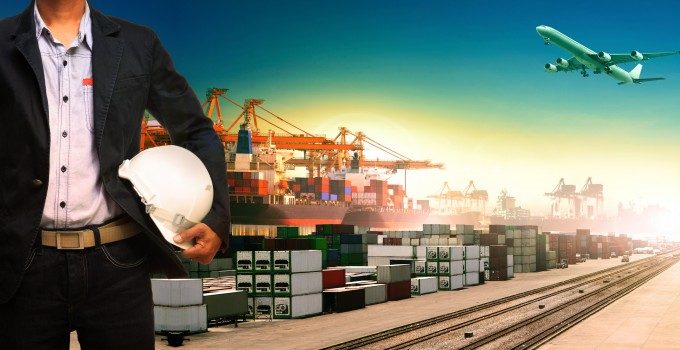 Ocean carriers were brought back to earth today with a bump after the festive season spot rate gains on the critical Asia-Europe tradelanes dramatically reversed.
The first Shanghai Containerized Freight Index (SCFI) of 2016 recorded an across markets dip of 10% in spot rates, compared with 31 December – but for North Europe and the Mediterranean trades the decline was worst.
The Asia to Mediterranean component of the SCFI shed $235, to take the spot rate back down to $1,022; but for North European destinations, spot rates collapsed to $932 per teu, plunging a massive $300 on the week.
According to London-based container derivatives broker FIS, the spot market drop in dollar terms for North Europe was the second-largest recorded on the SCFI, marginally behind the $315 per teu fall in November.
"Such large declines, even post-GRI implementation, represent a worrying trend for carriers in the run-up to the Chinese New Year," said FIS.
Meanwhile, carriers have announced a further round of GRIs for 15 January, of an average of $500 per teu – a so-called 'peak season' surcharge ahead of the new year holiday, which this year falls on 8 February.
But given the weakness of the market, it seems optimistic in the least to expect that carriers can even implement this GRI, let alone hold onto it for any length of time. Moreover, carriers that have walked away from annual contract negotiations with shippers to gamble on pushing spot rates higher will be especially concerned that their financial stability is at the mercy of a casino-style weekly market where the odds are stacked against them.
A 75% fall in bunker costs over the past two years – heavy fuel oil prices were down again today to $125 per tonne – has significantly propped up carriers to the extent that despite adverse market conditions last year several container lines will still report a net profit for 2015.
However, 2016 looks set to be an even more challenging year, according to maritime consultant Drewry.
In its latest quarterly Container Forecaster report, Drewry says its most recent data suggests that container lines are no longer able to reduce their costs faster than the declines in global freight rates.
The consultant cites the deteriorating east-west headhaul load factors, that averaged only 85% in October 2015, compared with a much healthier 94% the year before, as a key factor in the supply-demand mix that is adversely impacting freight rates.
Drewry is also critical of the lack of corrective action taken by carriers to arrest the slump, and said the removal of six east-west loops and the cancelling of 32 voyages in November and December had done "relatively little to improve trade route supply / demand balances".
Worryingly for carriers plying the Asia- North Europe tradelane, Drewry estimates that they could collectively lose $1.4bn on this route alone, given current market conditions.
And more worryingly: unless container lines remove more vessels and restructure tradelanes, Drewry is predicting an acceleration in global freight rate reductions this year, the consequence of which could be industry-wide losses of more than $5bn.