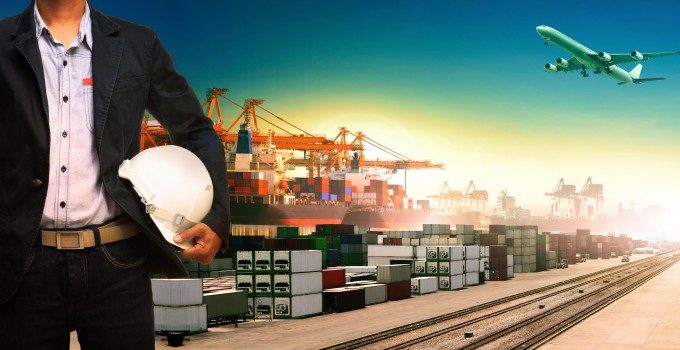 Products are the name of the game in air cargo right now. In numerous interviews with airlines at Air Cargo Europe in Munich last week, many announced a new product – most of which were pharma or perishable-related. Clearly, yields in pharma logistics are better than elsewhere and airlines are keen both to invest and gain from the sector.
The problem for customers is how to distinguish between all these carriers. Are these products simply a marketing tool  – or do they in fact mean specialist knowledge and quality service?
"You can't just dabble in these things," said David Kerr, cargo boss of Etihad. "If you look at the evolution of product platforms, all carriers are at different stages. You need tailored SOPs for each customers, and you need to take a lot of time working through solutions – these are far more important to the end customer. The key is to stay ahead and innovate."
Oliver Evans, chief cargo officer for pharma specialist carrier SwissWorldCargo explained: "'Products' originated a long time ago and gave opportunities to the marketing departments to come up with fancy names, but more significantly (from the shipper or forwarder's point of view), they distinguished the airline as one of a select few with the experience, knowledge and dedicated skills to execute the transportation to the required standards.
"Now more and more airlines have jumped on the bandwagon, coming up with more fanciful names. Today practically every serious player in the industry has products on the shelf. But the interesting thing is that just as half-a-dozen airlines dominated this service segment in years gone by, so today the number of serious competitors remains very restricted."
There is a wide variety of carriers in the sector – from CAL, which operates two 747-400Fs, and gains as much as 65% of its volumes from non-standard freight, with 35% temperature-controlled. Based in Israel, it focused initially on agricultural products, but as those exports began to decline, it moved into other temperature-controlled shipments.
But there are many others. Cargolux, Etihad, Qatar, IAG, Lufthansa Cargo, American Airlines, Air France KLM – the list is almost endless, and all are keen to prove their pharma credentials.
"There is a natural trend towards pharma as disposable incomes around the world grow," explained Uli Ogiermann, head of cargo at Qatar Airways. "People want healthier lives and that is a pattern of development. There is growing demand in China, as well as India, which is both importing and exporting."
Since June 2014, Qatar has moved 15,550 tons of pharma, between 5 and 10% of its volumes, he said – which appears to be a relatively standard percentage for the larger carriers.
American Airlines, meanwhile, has invested in a pharma facility at Philadelphia. "We have seen a lot of demand for pharma to Latin America," said Jim Butler, president of AA Cargo. "We are very excited about the growth we've seen in that business."
While many carriers have invested, how can customers be sure of a quality service – especially where airlines have joint ventures, alliances or interline?
Mr Ogiermann acknowledged that there is a variety of standards globally. Qatar is Good Distribution Practice (GDP) certified, he said. "We have dedicated product management, someone full time doing audits. Shippers come to Doha."
He denied that the risks were greater when pharma was shipped through a hub rather than directly. "So long as you don't break the cool chain, having a hub is a major benefit.
"It is the customers who tell us our service is good," he added. "Big shippers are really positive."
Interestingly however, arguably the most experienced pharma carrier, Swiss WorldCargo, has quietly dropped marketing its products, bucking the industry trend. The innovative belly carrier was among the first to develop a product for healthcare, but now it has adopted a vertical industry approach.
"Swiss WorldCargo was one of the fortunate pioneers who established a solid reputation early on," said Mr Evans. "We have had a small but well-established portfolio of branded products, but instead of extending it we have, based on feedback from our customers, invested all of our efforts into the quality, reliability and ease-of-use of our range.
"We believe that we have transformed what was a transactional business into true partnerships, whereby forwarders use our brand and reputation to strengthen their own relationship with the shippers. We came to the very clear conclusion that the key – and indeed only – differentiating factor was and is the knowledge, skills and attitude of our staff in delivering our promise.
"While latecomers and other imitators are still announcing products and product portfolios, we have moved into what we consider to be the perfect way to align ourselves with our customers, namely vertical industry management. Instead of pushing products, we share deeply the supply chain challenges of shippers and their forwarders and develop robust and lasting solutions together.
"Let others play the imitation game, and good luck to them. We believe in deeply held common values and culture, extending from within our enterprise to all customers and suppliers with whom we are privileged to engage. Now imitate that!"
Mr Ogiermann agreed that verticals were becoming increasingly important to airlines. "There is a move away from the typical consolidation cargo towards the very specific needs for industry verticals. It is still possible to consolidate, but this will decrease over time. We are growing with the forwarders – we are teaming up with global accounts and planning networks with them.
"Forwarders want vertical solutions, so it will help them do their job."