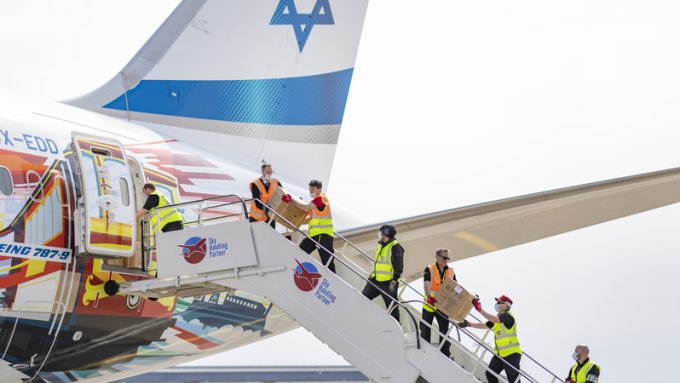 Air freight rates are finally stabilising, after weeks of rising at unprecedented levels.
Charter brokers and air freight rate indices are seeing increases slow – or even reverse – as more capacity comes into the market.
Freight Investor Services (FIS), using data from the TAC Index, revealed a 47-cent decline in Shanghai to Europe prices, Hong Kong to Europe has fallen by 18 cents, while China to Europe, overall, has fallen 32 cents.
China to the US remains strong, said FIS, with Shanghai to the US up $1.10 in one week, but there was a fall of 4 cents out of Hong Kong. The basket is currently $10.21. FIS added, however, that China to US lagged China to Europe.
"The big news is the reversed direction of the China to Europe price, seeing its first negative move since 17 February. Interestingly, the drivers for these price movements have been in direct correlation with underlying volume and load factor data, and the general progression of lockdown policies by European governments. Prices from China to the US seem to replicate China to Europe with a time lag of several weeks."
The charter market is also stabilising, according to Dan Morgan-Evans, group cargo director of Air Charter Service.
He told The Loadstar. "We have hit the peak for Europe and the US. There is a lot more belly capacity in the market now, it's come down from the mad scramble."
He said ACS was using many of the new 'belly freighters', with the company's commercial jet team, normally involved in passengers, working with the 'new' cargo carriers.
"It's been easy to transition, particularly as we have two offices in mainland China and one in Hong Kong," added Mr Morgan-Evans.
He said much of the work involved had been educating customers on the new environment.
"We needed to put the message out that customers had to make decisions quickly – prices and availability don't hold. It's a very volatile situation."
South America had seen particularly high rates, he said, but the market was beginning to balance again, and there were "pockets of availability".
"We will probably start to see demand drop a little bit, but it will depend on how people come out of lockdown.
"There is still strong demand at the moment. We are booked through to the end of July, and we are starting to see other goods, not just PPE, coming in, such as machinery and parts as factories start to reopen."
He said ACS expected to be busy until the end of the year.
"It depends on when line services come back, but even when they do, it'll be nowhere near pre-Covid levels."
While the market appears to be flattening, there remain challenges, and cargo could be changing mode adding pressure on air freight, said David Wystrach, senior director air freight EMEA, Flexport.
"The national holiday impact has created a growing backlog in China. The situation within the coming two to three weeks will be monitored closely.
"In addition we're seeing a scenario on the ocean-side, where the Far East westbound carriers have started to roll cargo. This may lead to a situation where urgent cargo might be switched to air, which could further add to the already difficult capacity situation."
Mr Wystrach added that Europe could be at a turning point, as production slowly restarts.
"There are signs that some carriers are starting to increase flights again, but the market has to be prepared that frequencies in the overall capacity situation will not be the same as pre-Covid-times.
"A 'new normal' airfreight-market will require us to adopt supply chains where cargo-status visibility is always accessible, from production-date to final destination," he added.