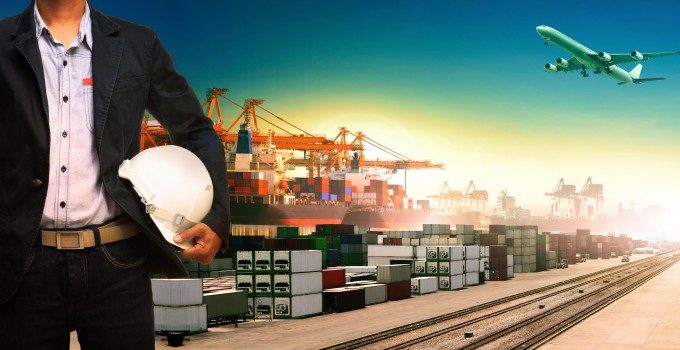 Gong xi fa cai! As we move into the year of the water snake, airlines and forwarders have reported a mini surge in demand – but later than usual.
James Woodrow, general manager cargo sales and marketing for Cathay Pacific, told The Loadstar: "The pre-Chinese new year rush came very late this year, starting around Friday 1 February. Since then the market ex-Hong Kong has been busy, with particularly good demand long haul to Europe and transpacific. This is expected to rollover until the third or fourth day of the New Year, after which volumes will die down."
Factory production is expected to start again on Monday 18 February, but will take two weeks to return to full capacity, according to electronics shipper Daleba Printed Circuits.
Mr Woodrow added that he'd been disappointed by the late rush. "We were hoping that demand would pick up from mid-January – however this year we will only have a 10-day pre-new year peak period. The key issue will be how quickly the factories come back to work."
Lufthansa Cargo has also reported a strong past two weeks ex-China and Hong Kong. "The first two weeks of the year didn't really tell us much, but Chinese new year has caused a small peak," said spokesman Michael Goengtens. But, he added: "We see little sign of an overall recovery in the Asian market."
Rates have tightened a little, according to forwarders. "Rates have increased slightly, but not in a significant way, and not like we have witnessed in recent years," said Sean Smith, director Southern region for Kerry Logistics, which specialises in Asia-Europe trades. "Volumes have helped this increase, but the real supporting fact has been the continued reduction in capacity from the airlines especially on key trade lanes."
Airlines are exercising a great deal of capacity caution this year. AirBridgeCargo's latest 747-8F delivery has been deferred, with the plane currently sitting in Marana Air Park in the Arizona desert, and a second aircraft expected to arrive there soon. Lufthansa Cargo has also confirmed that it reduced capacity over the entire network in the first weeks of this year, to ensure stronger load factors.
Cathay, meanwhile, which was last year accused by forwarders of booking out freighter flights for high-tech launches – when in fact it had cancelled eight flights per week to both North America and Europe owing to lack of volumes – said it would keep capacity tight again this year.
"Given the weak demand in Europe, it is unlikely in the short term that we will increase capacity," said Mr Woodrow. "To date we have scrapped one 747-400 BCF and parked four 747-400 BCFs in order to better match supply and demand. With fuel prices continuing to increase, Cathay Pacific will continue to look to increase rates so that we are able to operate our freighters profitably."
Cathay's total freighter capacity was down some 15% last year on 2011.
However, many players seem optimistic as the new mini 'March peak' approaches. "With Easter being at the end of March, we are hopeful that March will follow 2012 and be a busy month for air cargo," noted Mr Woodrow. But, he added: "Q2 and the start of Q3 are likely to continue to be relatively tough until the recovery in the US really gains momentum. We expect that the end of the year will see a better balance between supply and demand and therefore better volumes and rates."
China has now overtaken the US and become the world's biggest trading nation, according to figures released last week, which showed that its trade in goods amounted to $3.87 trillion. As manufacturing moves west – and out of – China, air freight volumes around the country are shifting.
"Manufacturing has now spread far and wide across China, and continues to move in search of cheaper labour," said Mr Woodrow. "Volumes are thus moving around within China and so some markets are stagnant while others are growing rapidly."
He added that the import market is continuing to grow  – along with the size of the middle class. "However there are still Customs issues that need to be overcome in some areas before volumes start to take off."
The year of the water snake could prove good for the logistics industry. Water snakes are apparently 'lucky with their finances' and the money flows their way. They are also creative. Let's hope some of that flows into freight.