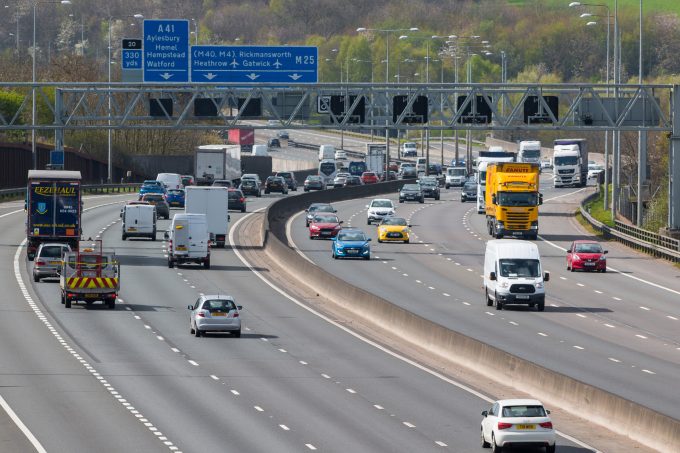 Air freight trucking companies have welcomed moves by Heathrow to introduce a load consolidation app.
The Heathrow CargoCloud, which will begin testing next month, aims to help shippers, haulage companies and freight forwarders match loads to spare capacity by providing data on shipments travelling to and from the airport.
If successful, the app will help cut freight traffic around the airport, cut costs for forwarders and reduce emissions.
"Jan de Rijk encourages the London Heathrow initiative on the app, but it will only work if a lot of parties sign up to it," said Hans Heeren, executive manager operations and customer services, at the Dutch road feeder service company.
"In our opinion, exchanging information, avoiding congestion and increasing load factors by sharing capacity and loads, is both beneficial for our operation and, of course, the environment. We will certainly sign up to it and we hope that more logistics suppliers will do the same."
Jason Breakwell, commercial director for Wallenborn, said his company would also join.
"It could be useful, and it's good to see an airport getting involved in this way. I'm not aware of other airports that have created anything similar, but some airlines do it and they can be valuable resources."
The app was developed by Belgian software company Nallian, which helped build NxtPort, the data-sharing platform for the Port Community of Antwerp, launched in January. Ivo Fremau, sales director, said the app would help build intelligence for Heathrow in a secure way, as well as develop a community.
"Once we can see what's moving, we can engineer a baseline, which will help the airport before the expansion.
"If you share data between companies it must be secure and safe," he continued. "We want to share different elements with different people. It's secure, easy and members stay in control. It will help with freight consolidation or slot booking. And that's how you build a community."
And it won't be expensive for members: "It's just an app," said Mr Fremau.
Heathrow is currently testing the appetite among businesses.
"It's hard to know what the critical mass will be; to see at what point it works," said Nick Platts, head of cargo at Heathrow. "We need a range of companies to be involved. We've got to test the market and demand."
He added that one airline had already seen the potential and was talking to its transport providers.
"The question is how long before it becomes sustainable. If you talk to existing consolidation services, there is clearly demand for it. We want to drive people to work better together, and start to make everything more efficient. This is one of the building blocks we need."
The app should help reduce congestion around the much-criticised "horseshoe" freight area, and is one of a series of investments Heathrow has pledged to put into cargo, amounting to some £160m.
While some sources around the airport have indicated that Heathrow was backtracking on its promised cargo investment, a spokesperson denied the claims.
"The details of our cargo-related projects will be announced later this year, and our entire cargo strategy and our commitments remain in place."
Other airports, in Europe in particular, are looking at data-sharing platforms and Heathrow is also in talks with Brussels about apps they can co-develop. Mr Heeren encouraged other airports to follow suit.
Jan de Rijk is also participating in the Brussels Cloud Initiative, but this is still in the early stages and not yet functioning for trucking companies, he said.