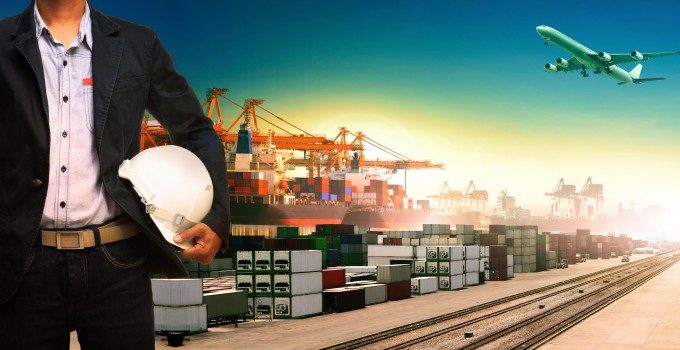 If you were to judge a business by the size of its stands, you would spot immediately that the air cargo crowd lives off very small margins. Not only that, but it is very much the poor relation to its logistics cousins.
Just a quick wander around the Transport Logistics trade fair in Munich reveals all – that the money in logistics is being made elsewhere.
The greatest draw for a logistics tourist is DB Schenker's stand, where word on the street has it that it is 2,000 cubic metres and cost €120,000 – not to make, but to rent the space for the week. And when I say word on the street – DB Schenker actually does have its own street. For a company that is notoriously difficult to get any information out of – in the media world, anyway – (it's up there with IATA on the closed door approach) a huge stand dedicated to marketing seems to be something of an anomaly.
DHL, too, has a vibrant, yellow presence – it is dauntingly big, and really, very yellow.
Of course air cargo does represent just a tiny portion of the logistics business. You can tell by the one, lonely hall dedicated to Air Cargo Europe. The shipping lines take the vast majority of the volumes – but the forwarders, for all their complaining, do use air as an important tool for their customers. And it's plain for all to see who is making the money here (aside from Transport Logistics organisers, that is).
Even the hard-pressed trucking industry has impressive displays (no doubt helped by the fact you can actually get a truck on to a stand. If Boeing was able to bring a 747 in, no doubt the air cargo hall would look slightly more glamourous.)
It would also be true to say that the logistics halls are far buiser, hotter and happening. Even Virgin Atlantic's lonely woman on a trapeze, hanging above the stand, is not so much of a draw as the pull of the big boys toys in other halls. (Although air cargo executives haven't failed to notice the beauty of the women who grace Virgin's stand.)
Talking of Virgin Atlantic, it won the cargo carrier of the year at the ACW awards last night, beating competition from Emirates, Korean Air and Air Asia. Make what you will of that. But one nominee, and many attendees, questioned the value of yet another awards dinner. Expensive, with sometimes bizarre outcomes (and some odd awards; Emirates, for instance, won best media campaign), it often seems as if big promotions – or big cash – is the easiest way to get on a podium.
Entertainment was provided by a man beating a colourfully lit drumstick (not of the poultry kind) in time to music. And by an impressive – but oddly reminiscent of the 90s club scene – and slightly out of place light show. Worth $160 or so per person? Again, that's for you to decide. But the vast Munich beer gardens, bathing in evening sunshine, looked like a cheaper way to enjoy an evening, and drew in their fair share of the air cargo crowd.
And so we come to the end of another trade event. With sore feet, tired eyes and new business cards in the pocket, the industry can go back next week to the many trials and tribulations of the actual business of air cargo.