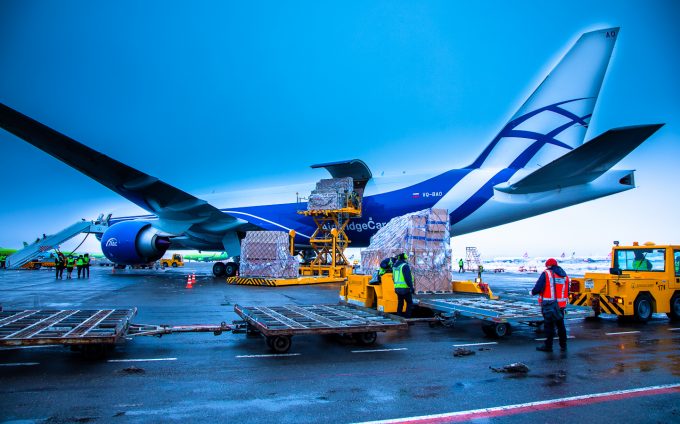 The air cargo market looks today to be more of a push-based model than ever before.
Cargo owners and forwarders seem to driving the industry, rather than airlines, via full and part charters and recurring dedicated operations.
Dachser USA, for example, has added a weekly flight on its Frankfurt-Chicago route following increased demand, in part owing to major challenges in sea freight.
"Many of our customers are shifting some of their shipments to air freight because of the uncertainty surrounding ocean transport right now," said Andy Frommenwiler, vice president, air freight.
"As volumes increase, our recently launched dedicated Frankfurt-Chicago air freight service continues to attract clients and is now operating at full capacity. In order to serve the growing demand for reliable and predictable service levels, we launched our new weekday service, which is already drawing new customers."
Senator International, meanwhile, which began its Atlantic Bridge service in 2016, has expanded its air services and now is offering customers direct flights from Mexico to Europe with MasAir on a 767-300F. It already offers a comprehensive service between Greenville-Spartanburg, Rockford International, Frankfurt, Singapore and Johannesburg.
"By serving an important market with a dedicated controlled capacity, Senator is able to offer a stable and reliable service to its customers," said CEO Tim-Oliver Kirschbaum.
Meanwhile, AirBridgeCargo has begun operating its first 777 – on a specific customer contract. It appears, judging by the routing according to flight-tracking websites, to be something of a garment express, touching down regularly in apparel capital Dhaka and Zaragoza, the home of Inditex, before going on to Tokyo.
Parent Volga-Dnepr Group's chief commercial officer, Konstantin Vekshin, said: "We are using it [the 777] for ad hoc charters for a limited number of customers. We are still learning the ropes, as it's new. It's reliable, flexible and based on the needs of a special customer, a very special application.
"We wish we'd been able to introduce a 777 sooner."