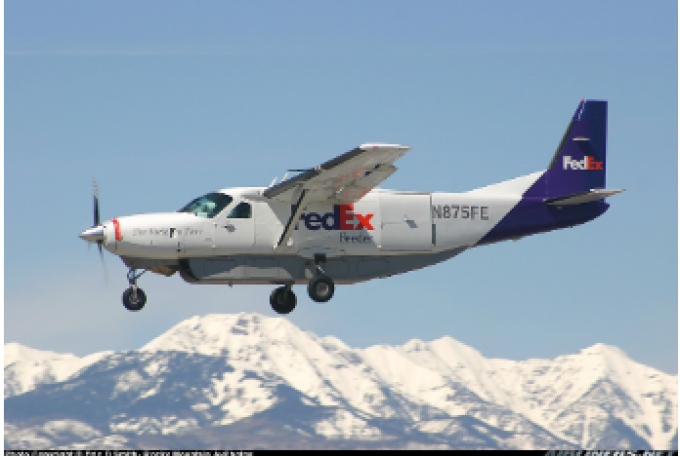 The fall-out from Covid-19 has created an almost baffling situation for regional cargo airlines – for the first time in years, they are not hamstrung by a dearth of pilots, after airlines slashed flying and grounded most of their flight crews.
"We no longer have a pilot shortage," confirmed Stan Bernstein, president of the US Regional Air Cargo Carriers Association (RACCA).
Regional airlines have struggled for years to recruit pilots in sufficient numbers, a quest that turned downright bleak after the US raised the minimum number of flight hours for commercial airline pilots from 250 to 1,500.
Regional passenger airline group Republic Airways blamed the pilot shortage for it having to file for bankruptcy protection in 2016.
Stretched to the limits, regional cargo carriers have not been able to expand. Empire Airlines, which operates freighters as well as passenger aircraft, has been unable to pursue new openings, said company president Tim Komberec.
"There are always people coming to us with opportunities. I've had to say no, because we barely had enough pilots to serve existing customers," he said, adding that in the present situation his outfit now could go after new openings.
He noted that a lot more pilots would be looking for employment in the autumn, as the large US passenger airlines are poised to slash staff numbers by the end of September, when Washington's $25bn payroll support for them expires.
"It's the same with mechanics," he added. Like pilots, these have been in short supply but many now face large scale lay-offs.
However, it is unclear how far regional cargo carriers can find opportunities to make use of the suddenly ample pilot pool. Mr Komberec has doubts about the strength of the market, going forward.
"As long as people have no jobs they're not going to buy things," he said. "The savings rate in the US is 15%. That's the highest ever. People are hoarding cash."
So far the Covid-19 crisis has not hit regional cargo carriers with the vehemence that crippled passenger airlines, said Mr Bernstein.
"The impact on regional carriers at this point appears minimal. We're largely at the whims of the integrators, and they seem to keep going, apart from some cutbacks, some multiple-section routes turned into single sections. I've not heard of any member on the brink."
In the main, Empire operates a fleet of some 55 Cessna Caravans and ATR-72 and -42 freighters for FedEx. It also runs the intra-islands passenger and freighter operations for Hawaiian Air. Passenger flights are at the minimum, but Hawaiian's freighters have been doing fairly well, according to Mr Komberec.
Automotive traffic has dropped significantly, but other segments appear to have more or less made up for this, Mr Bernstein said.
For the integrators, e-commerce has been buoyant, but this traffic moves largely by truck, Mr Komberec said. "The domestic air side for all the integrators has weakened," he added.
At least there is no indication that they are in retreat. This year, FedEx is due to start taking delivery of new Cessna SkyCourier 408s and ATR-72-600Fs to replace older models. There has been no sign that the integrator would be slowing or deferring deliveries, Mr Komberec said. "We're preparing to receive both types – doing all the planning work, writing manuals and so on."
As the economy recovers and new opportunities open up, Empire can pursue new avenues, but the window is finite. When the airlines return to pre-Covid-19 levels of flying, the pilot pool for regional carriers will dry up again.
"We will be faced with the same problem in two to three years, probably worse. This is just postponing the problem," Mr Komberec said.
Pilot training costs about $90,000 a year, so the usual three-year course sets an aspiring pilot back about $270,000, with the prospect of several lean years until 1,500 flight hours are logged to qualify as a commercial airline pilot, he pointed out, adding: "We need a shift in training in this country."
He sees little cause for optimism in this respect. "We're not doing anything drastic to address the situation," he diagnosed.
Without a solution, the window of opportunity for regional cargo airlines will close again.