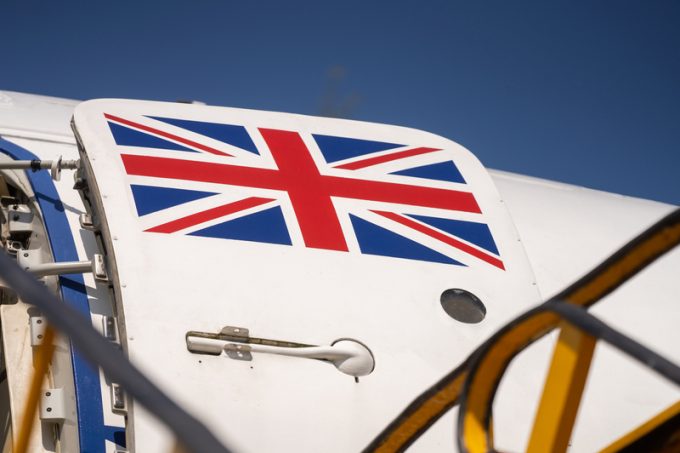 Logistics UK, together with the Aberdeen Investment Fund, has issued a "call to arms" to the UK government to ensure the country's air freight sector remains on an upward trajectory.
Through Aberdeen's Airport Industrial Property Unit Trust (Aiput), the two organisations have drawn up and presented government with an 11-point plan, which they believe can strengthen the sector as the UK enters a more isolated post-Brexit, post-pandemic world.
Fund manager for Aiput Nick Smith said: "Air freight services contribute £7.2bn ($10bn) to the UK economy and support 151,000 jobs.
"[Our plan] if acted upon will ensure the vital UK air freight sector can fulfil its maximum potential in helping UK plc enhance its position as a major global trading force in the context of our emergence from Brexit and Covid.
"Now is an opportune time for government to evidence its commitment to the industry and support its long-term sustainable growth."
The full list of proposals are below, but the central tenet of the plan is for government to help drive a positive perception of aviation, improve infrastructure and funding and provide a more joined-up approach between passenger and freight services.
Improving the perception of aviation will likely be a tough nut to crack, with the sector seen as a sizeable GHG emitter. But funding decarbonisation efforts is another of the 11 points.
General manager of public policy at Logistics UK Alex Veitch told The Loadstar: "The aviation sector is responding proactively to the climate challenge and there are various routes to decarbonisation. Aviation emits carbon and, for that reason, is moving forward rapidly with development and adoption of lower-carbon alternative fuels, via the Jet Zero initiative, for example.
"More broadly, we support the ICAO CORSIA [Carbon Offsetting and Reduction Scheme for International Aviation] framework, which sets out a path to carbon-neutral growth, and we are helping government and industry move towards a net-zero logistics sector."
Mr Veitch added improved air traffic management, already part of the CORSIA programme, would assist in decarbonising the sector "and must be an integral part of the solution".
The action plan was drawn up following a roundtable event, jointly hosted by Aiput and Logistics UK in February, involving representatives from airports, carriers, handlers, shippers and warehousing.
Domestic carriers will welcome the plan's focus on expediting negotiations between the EU and UK on traffic rights to open up core markets and ensure the free flow of cargo. Many decried the UK's post-Brexit aviation policy, claiming it had left them in a battle on two fronts, as they struggled to secure EU flight rights while European competitors hoovered up much of the domestic demand.
In March, Jota Aviation CEO Andy Green told The Loadstar the Brexit deal had resulted in a "imbalanced playing field" for domestic charter airlines.
Mr Veitch said the call-to-action paper specifically addressed this point, arguing that the EU-UK aviation agreement needed to be "renegotiated to allow further liberalisation of air cargo" and directly resolve the issues experienced by the charter carriers.
Although there are individual issues in the UK air freight sector, such as Manston Airport, Mr Veitch stressed the action plan applied across all UK aviation rather than having a specific focus. This applied equally to the ongoing debate about belly and freighter cargo.
The 11-point plan:
Positive perception of aviation: for the government to give a clear signal of its support, valuing it as a sector of national strategic importance and a crucial component of a global Britain;
Joined-up approach – passenger and freight: government support needs to be targeted at aviation in general, avoiding prioritising one sector above another;
Infrastructure: the UK needs to deliver the highest quality transport and real estate infrastructure serving its airports in order to fully support a vibrant, sustainable and globally competitive industry;
Funding: government to give concessions for air passenger duty and business rates to provide respite;
EU exit: negotiations need to be accelerated on traffic rights to open up key markets and routes, in addition to a long-term sustainable plan for freedom rights so that cargo can continue to move efficiently;
Consumer behaviour: digitisation in air freight is to be supported, as it is essential to the growth of the new economy – the UK is currently one of the top three online shopping nations;
Innovation: the industry and government must continue to drive innovation (eg, automation) so that the UK airline industry can remain efficient and competitive;
Freeports: these must be structured in a way that they become a catalyst for new inward investment, jobs and skills growth, rather than diverting activity from elsewhere;
Regulatory relaxations: appropriate planning flexibility at ports for warehousing and connectivity infrastructure is needed to support continued investment and flexible supply chains in air freight, facilitated by the sustainable expansion of airport capacity;
Decarbonisation: a commitment from government to support research and development in aviation will help the industry decarbonise as quickly as possible through a combination of sustainable aviation fuel and new technologies for electric and hydrogen aircraft that are fit for the future and cargo handling;
Air freight growth: industry should be brave and more progressive, putting its vision into practice; leveraging its creative ideas, energy and innovation. Industry needs to know now more than ever that the government is fully behind the sustainable growth of UK air freight.