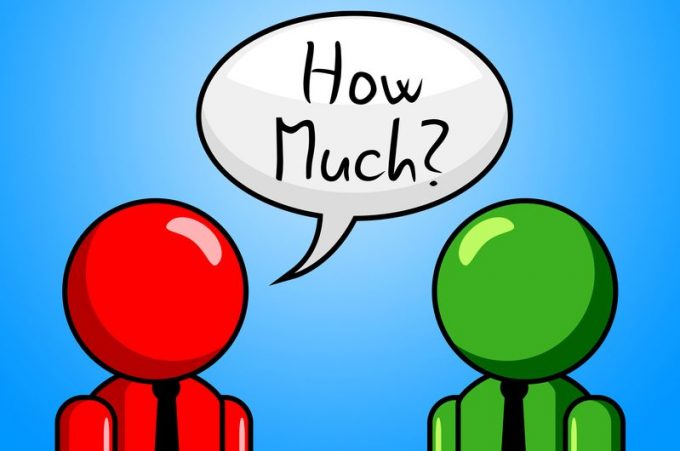 Shippers from Asia to the UK container hub port of Felixstowe are being quoted rates of over $5,000 per 40ft, which is five times higher than the current spot rate for North Europe.
A forwarding source told The Loadstar today that some carriers were refusing to accept bookings to Felixstowe "at any rate", due to the worsening quay and landside congestion at the UK's biggest container port.
Another source told The Loadstar they had obtained a quote from Shanghai to Felixstowe, via the Maersk Spot digital platform, for a departure on 7 November at $5,410 quay to quay.
"They simply don't want the freight, so the idea is to stop people booking," said the contact.
The source said CMA CGM's quote for Felixstowe, including a $300 container fee, was $2,850, plus $750 to guarantee shipment, while Evergreen was apparently not accepting bookings for the UK port.
Carriers are now quoting FAK rates to Rotterdam, Antwerp and Hamburg at up to $500 cheaper than for the UK, as the congestion at Felixstowe has spread to Southampton and London Gateway due to vessel and cargo diversions.
Nonetheless, rates for all the North Europe hubs are soaring as carriers load on additional "product fees".
Today's Shanghai Containerized Freight Index (SCFI) North Europe component recorded an increase of $40 per teu to $1,140, which is around 60% higher than the spot rate for the same week of last year.
However, as one forwarder told The Loadstar, this week "you can at least double carriers' FAK rates once you add on their container and space guarantee charges".
And UK forwarder Westbound Logistics warned its customers this week that that the "situation is going to continue to get worse before it gets any better".
Westbound said it was "hopeful" that the situation would improve after November, "so that business can recover by the time we reach the Chinese new year" in February.
Meanwhile, spot rates from Asia to the US west coast, as recorded by the SCFI, took a breather this week, ticking down by $16 to $3,849 per 40ft.
However, in practice, non-contract shippers or BCOs that have exceeded their MQC – minimum quantity commitment guarantees which are now also being interpreted by carriers as a maximum – are paying considerably more than the spot in premium fees.
Various reports suggest that e-commerce holiday season spending in the US could be up by more than a third this year, so, notwithstanding the extra loaders deployed by carriers, demand remains very strong on the transpacific.
And beside the skyrocketing rates that are destroying their budgets, problems are mounting for US importers. Jon Monroe, of Washington state-based Jon Monroe Consulting, said he could see "no end" to the capacity issues.
"Bookings continue to pile up in Asia, and the shift of such a large volume to the US in such a short period of time has only caused delays and congestion at US ports, not to mention chassis issues and extra costs," said Mr Monroe.
Moreover, the knock-on effect of the very strong eastbound demand has proved to be bad news for US exporters.
Last week, Hapag-Lloyd shook the US farming community when without notice it announced it was suspending bookings of agricultural products in order to reposition empty boxes back to Asia, unencumbered by loaded cargo, to meet demand for the considerably more lucrative eastbound traffic.