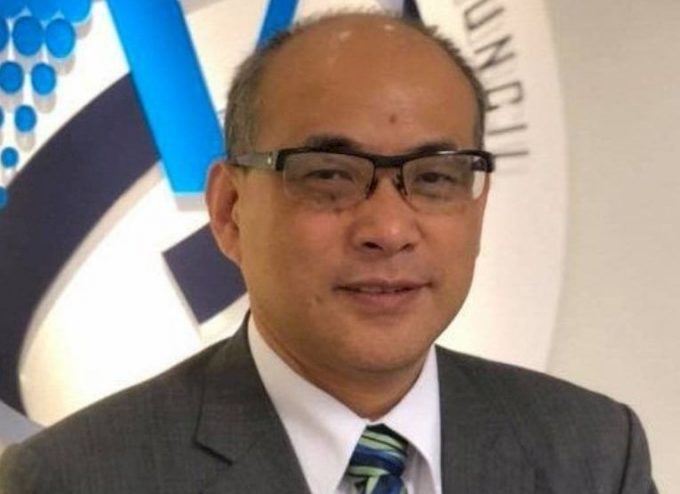 Record newbuilding orders and the reduction in vessel queues on the US west coast is threatening a sharp correction in freight rates, according to Yang Ming chairman Cheng Cheng-mount
The Shanghai Containerized Freight Index closed at 4,177.30 on 29 April, down 18.68 points from the previous week, marking a nine-month low.
And Mr Cheng said, at a media briefing, Yang Ming must improve its financials to brace for "freight normalisation".
He said lockdowns in China and the Russia-Ukraine war could ease the logistics bottlenecks as lines blanked sailings – the number of ships waiting off west coast ports had fallen to fewer than 40, from more than 100 earlier this year, and waiting time at Shanghai port was two to three days, compared with 10-14 in the US.
Mr Cheng added: "The impact of the Shanghai lockdown on shipping mainly depends on whether goods can be received or not, and whether they can be shipped out. Yang Ming's operations aren't affected, and our transpacific vessels have been fully loaded."
However, a confluence of factors will determine vessel supply and demand, analysts told The Loadstar.
Linerlytica's Tan Hua Joo noted that congestion remained high at some US west coast ports, including Oakland and Seattle, while east coast congestion was rising, especially at New York and Norfolk. The cause of the rate correction, he said, was the shortfall in demand caused by the China lockdowns."
Xeneta's chief analyst, Peter Sand, said fleet inefficiency was the most crucial factor. He explained: "Globally, delays average 7.1 days, 'artificially' tipping the balance of the market. More than fleet additions, the impact of easing current strained supply chains will decide the pace of freight rate declines."
Mr Cheng also pointed out that it was uncertain whether the market could 'digest' the number of new ships built over the past few years, noting that 2023 vessel supply growth is expected to be double this year's, outpacing demand growth.
Vespucci Maritime CEO Lars Jensen said several factors affected vessel supply and demand.
"The easing [of congestion] we have seen appears to have levelled off in recent weeks. Nominally, there is a substantial amount of capacity to be delivered in 2023 and 2024, but this will be partially offset by an expected increase in scrapping – there has been virtually none in the past two years – and partially offset by the new IMO 2023 environmental regulations that will cause some vessels to go slower.
"Freight rates will, at some point, see a correction; they will not continue to stay at these highly elevated levels, but this is also a process that will take some time."